Since truth is the first casualty of war, it must be shielded
with a "bodyguard of lies" (Winston Churchill). If news reports
read daily by the American people were anything less
than positive, the bad news would be couched in terms
to keep up morale so "their sacrifices would not be in vain".

Above: Chicago Daily News article datelined "Aboard A Light Cruiser in New Georgia Waters, July 6, 1943"
by B.J. McQuaid. Dad had an amusing tale about how the reporter became completely unnerved on the bridge
of the Honolulu during a bombardment.

Above: Chicago Daily News article datelined "Aboard a U.S. Cruiser in a Solomon Islands Port, July 6, 1943" by McQuaid.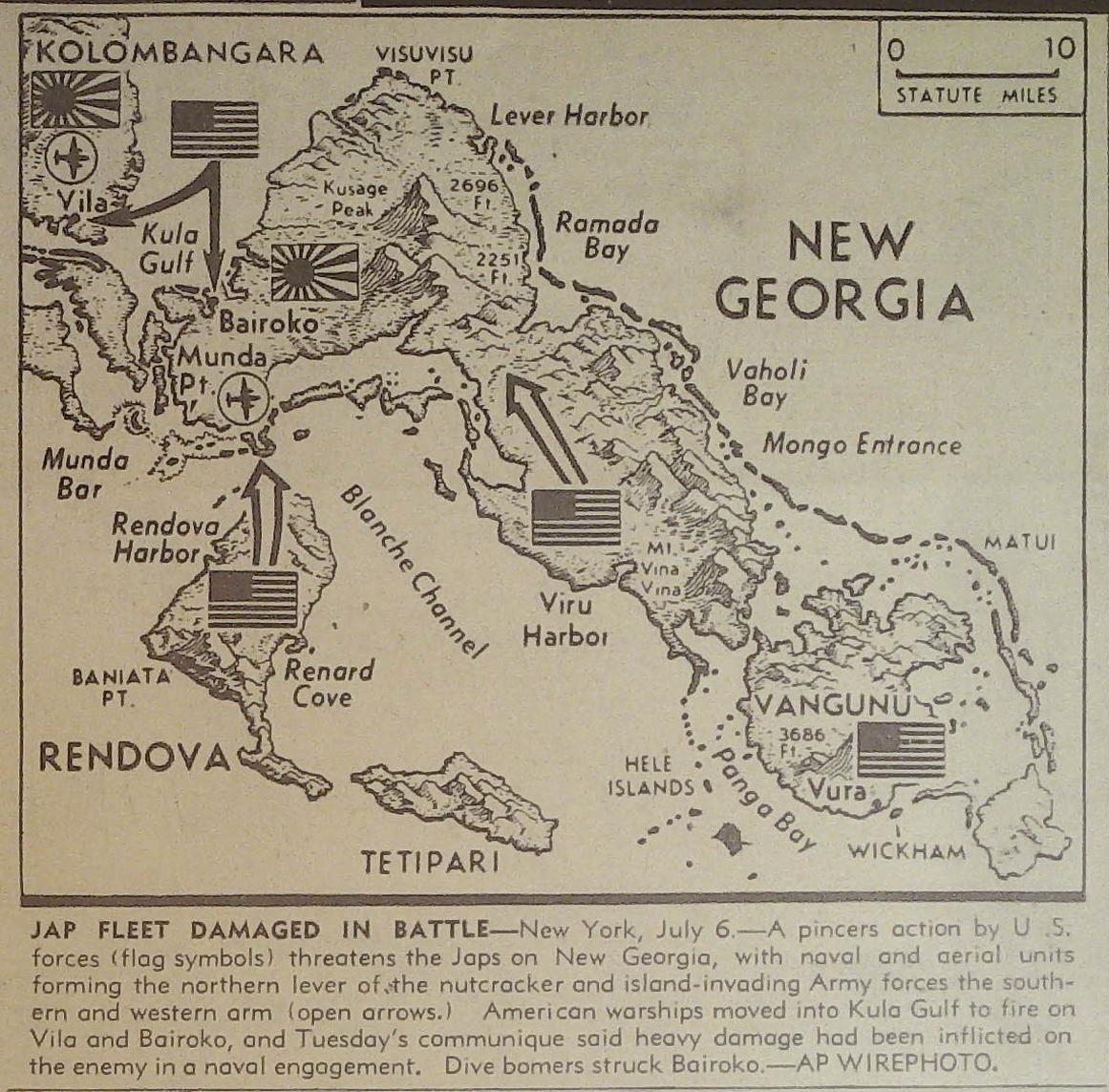 Above: Graphic that accompanied the Chicago Daily News July 6 report.

Above: News article datelined "London, July 7, 1943" by C. Yates McDaniel on the war in Kula Gulf.

Above: Atlanta Journal article on action in the Solomons.

Above: Undated Bulletin on progress in the Pacific. Don't know where it was published.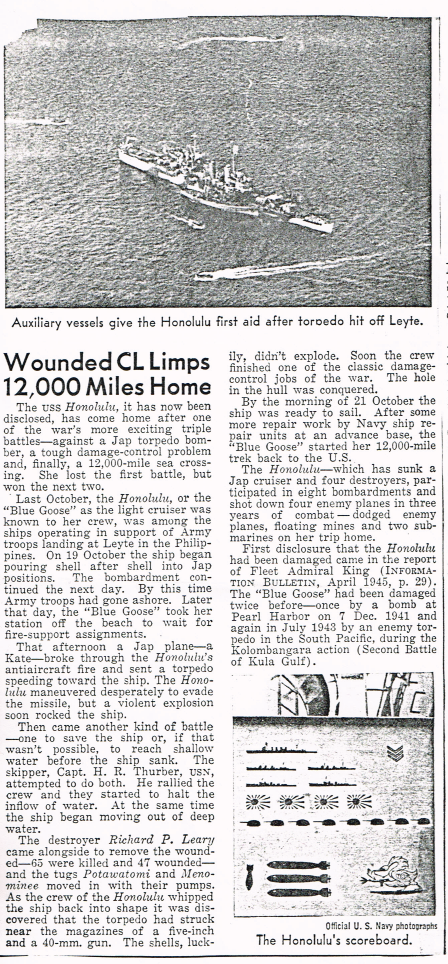 Above: News account of the Oct. 20, 1944 torpedoing
during Battle of Leyte Gulf and the aftermath. For the
crew of the Blue Goose, the war was over.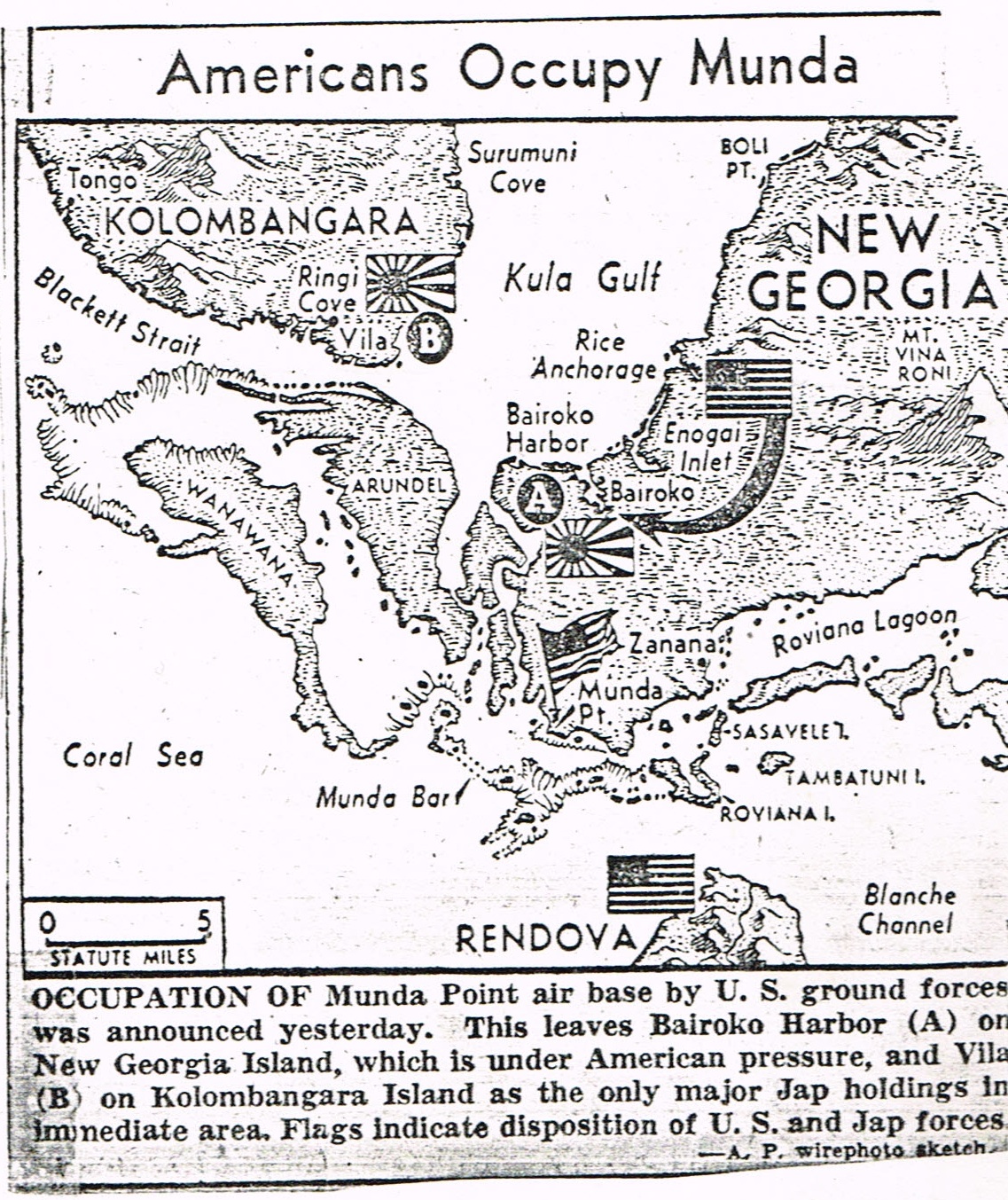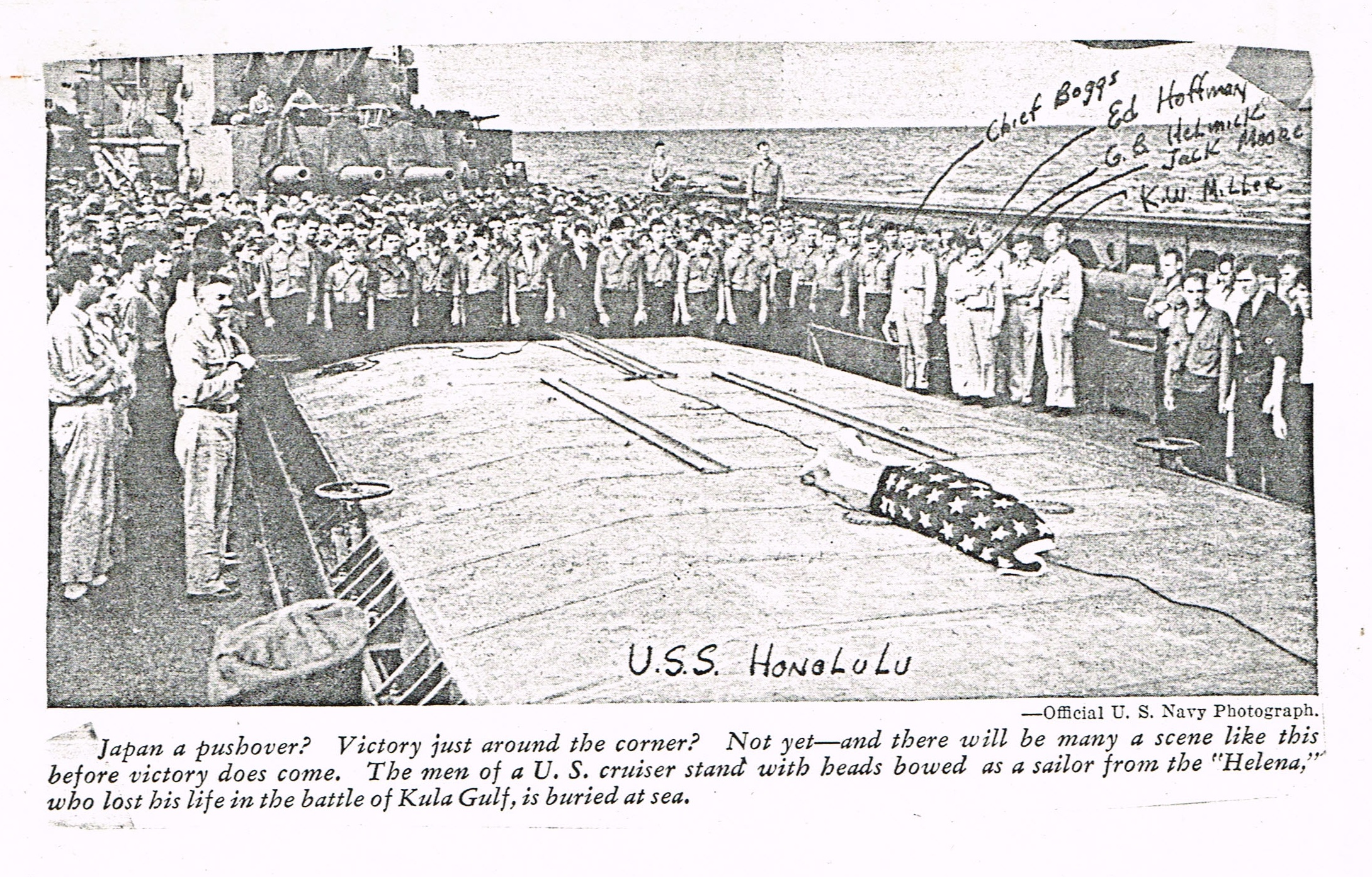 Abeo: Dad wrote at length in the journals about
sinkings of the USS Helena and the USS Northhampton.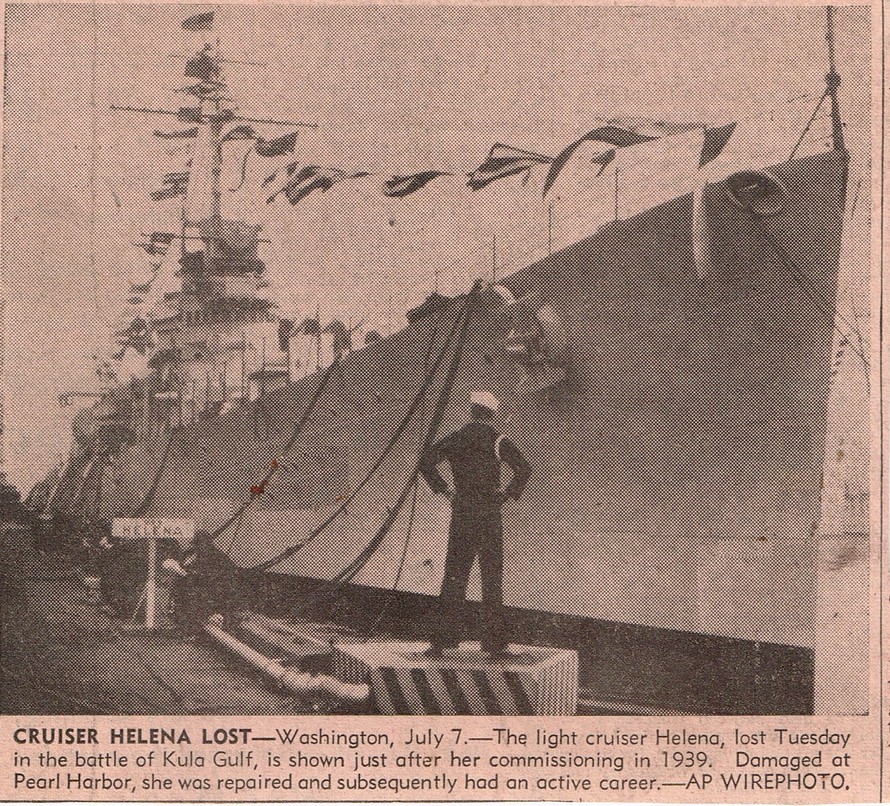 Above: The Helena sank on July 6, 1943. Blue Goose was part of the
recovery effort: taking on survivors and burying the dead at sea.

Above: WAVES on the dock reminding Sailors What They're Fighting For. Probably ran in the Los Angeles Times.

Above: Dad transferred to the USS Los Angeles after the Blue Goose was torpedoed at Leyte Gulf.

Above: March 1987 article on USS Hayler christening by Hayler's son. The late Hayler Sr. also
helmed the Blue Goose. Dad wrote very admiringly of Hayler in the diaries.