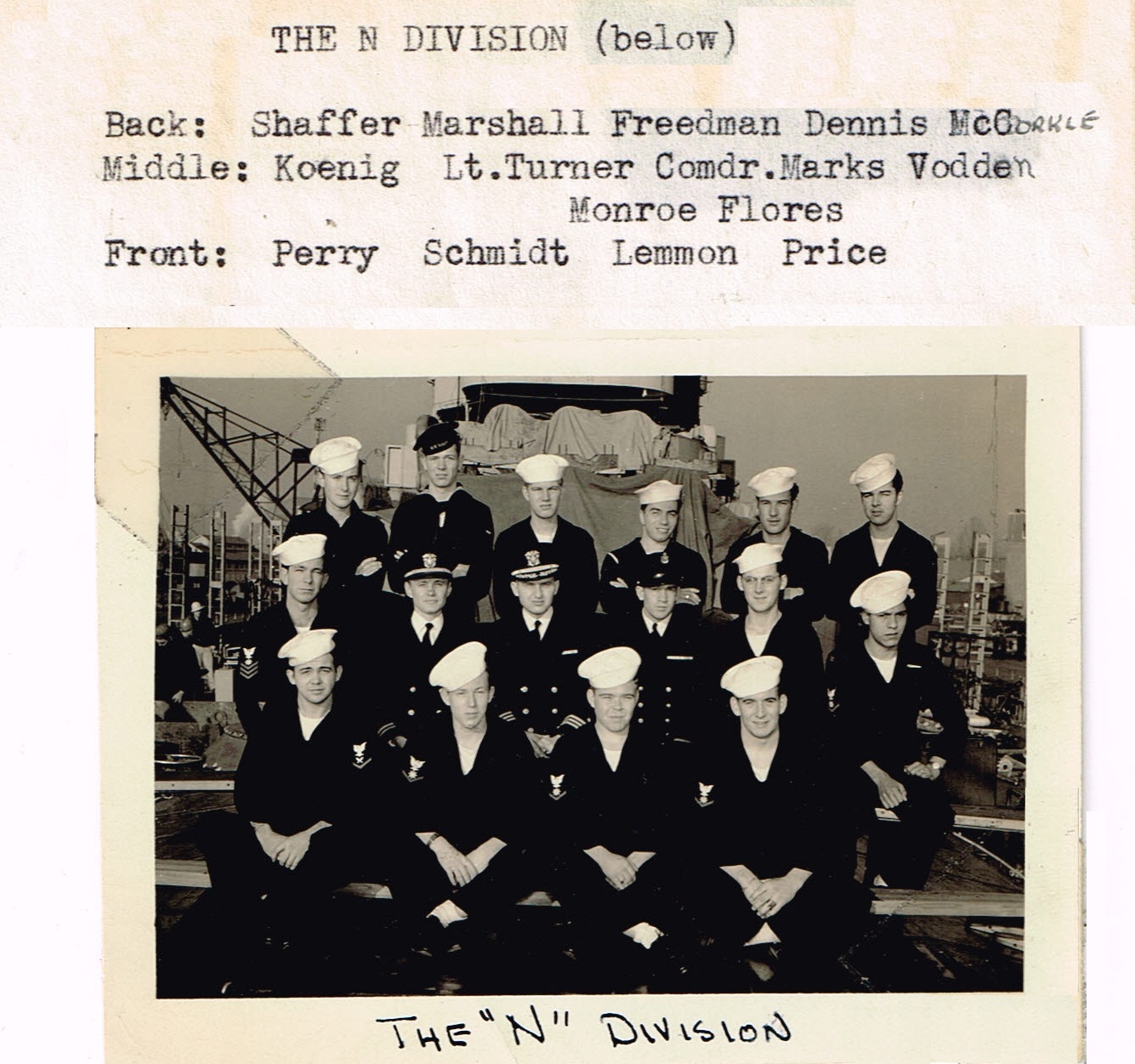 >>> Click Links Below To View Scanned Documents <<<

Above: Lt. Louis S. Clapper of The Honolulu: Mentioned
several times in the journals.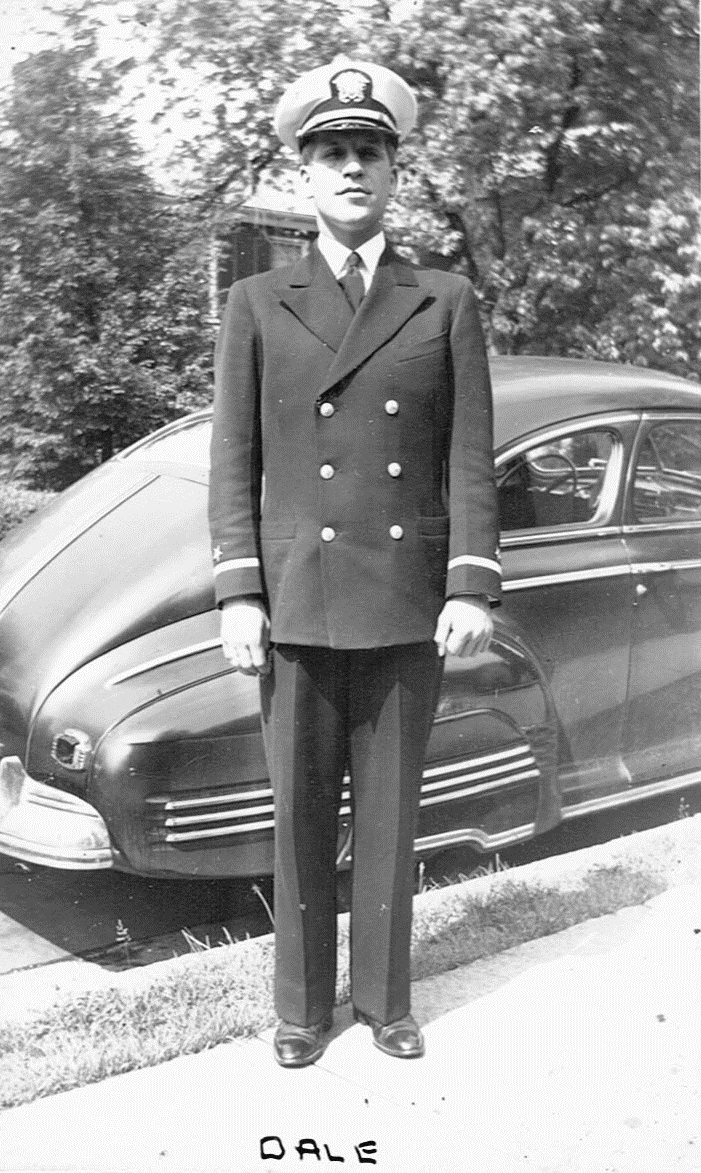 Above: "Dale": Dale Major, fellow officer on The Blue Goose
and correspondent whose 1993 letter to Dad gave me the idea for this site.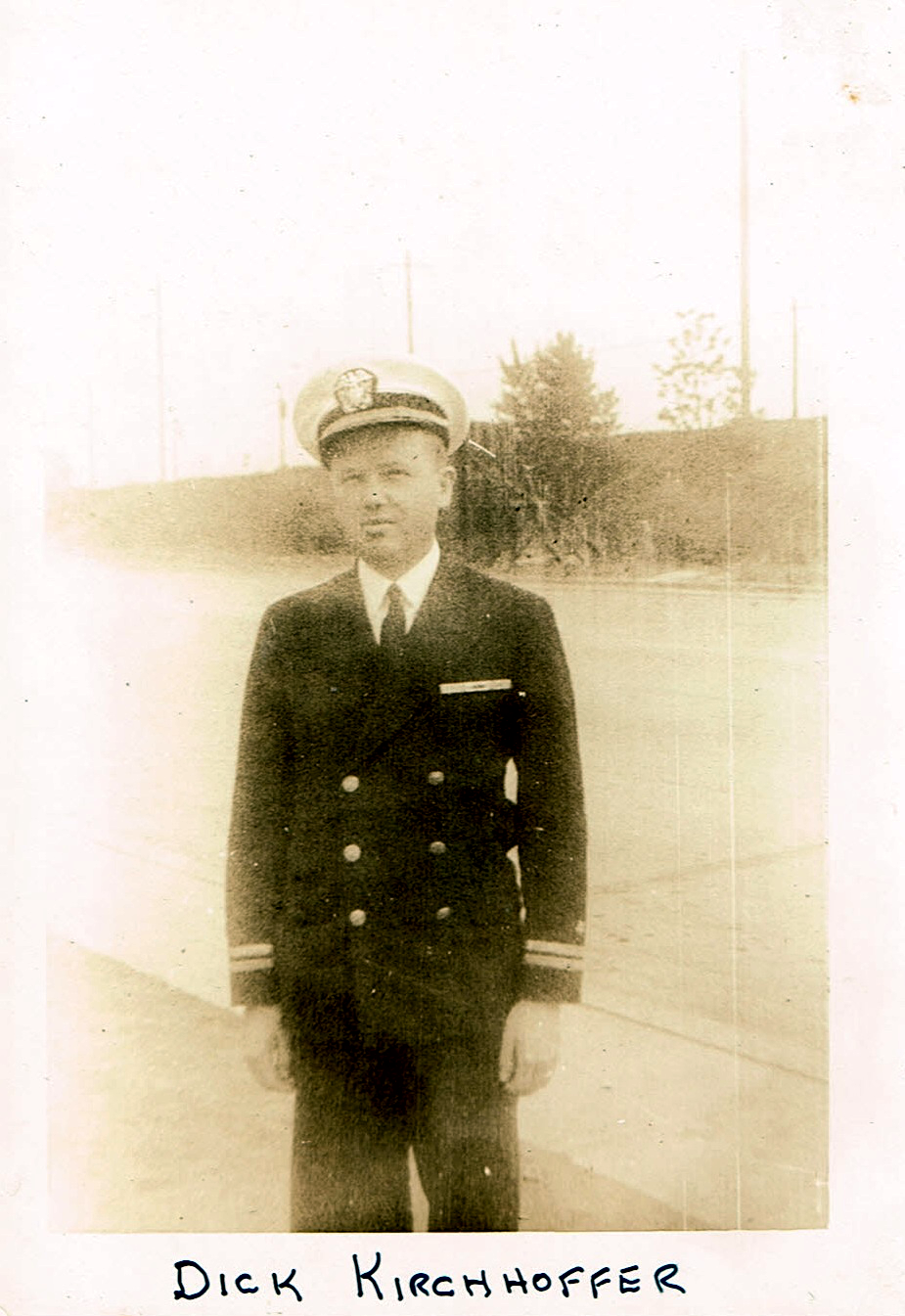 Above: Lt. Dick Kirchhoffer was another Honolulu officer and good friend of Dad's.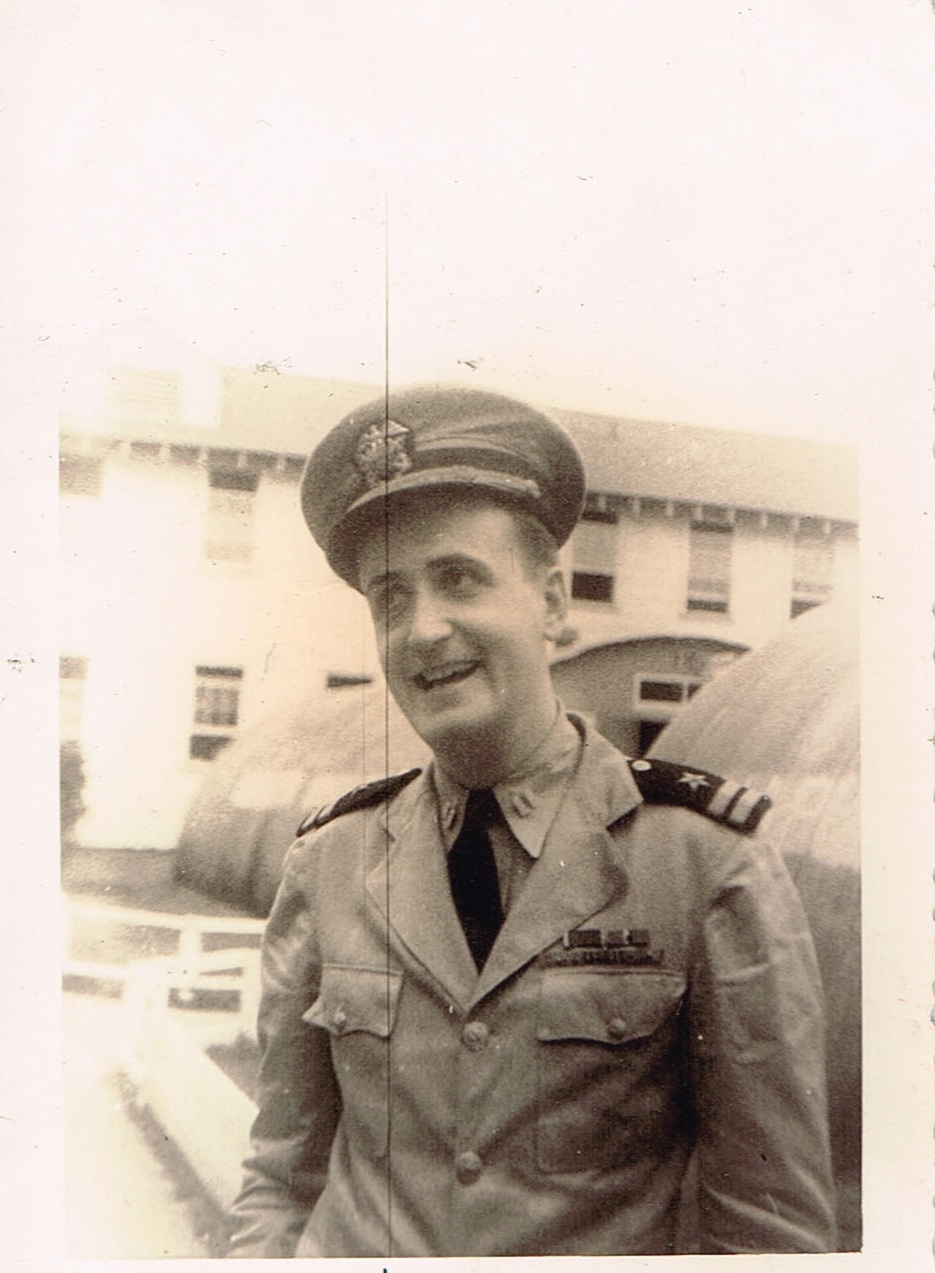 Above: Lt. Joseph W. Wade of the Blue Goose. He was same class as Dad: (D)L USNR, so they
both came into the war as reserve ensigns.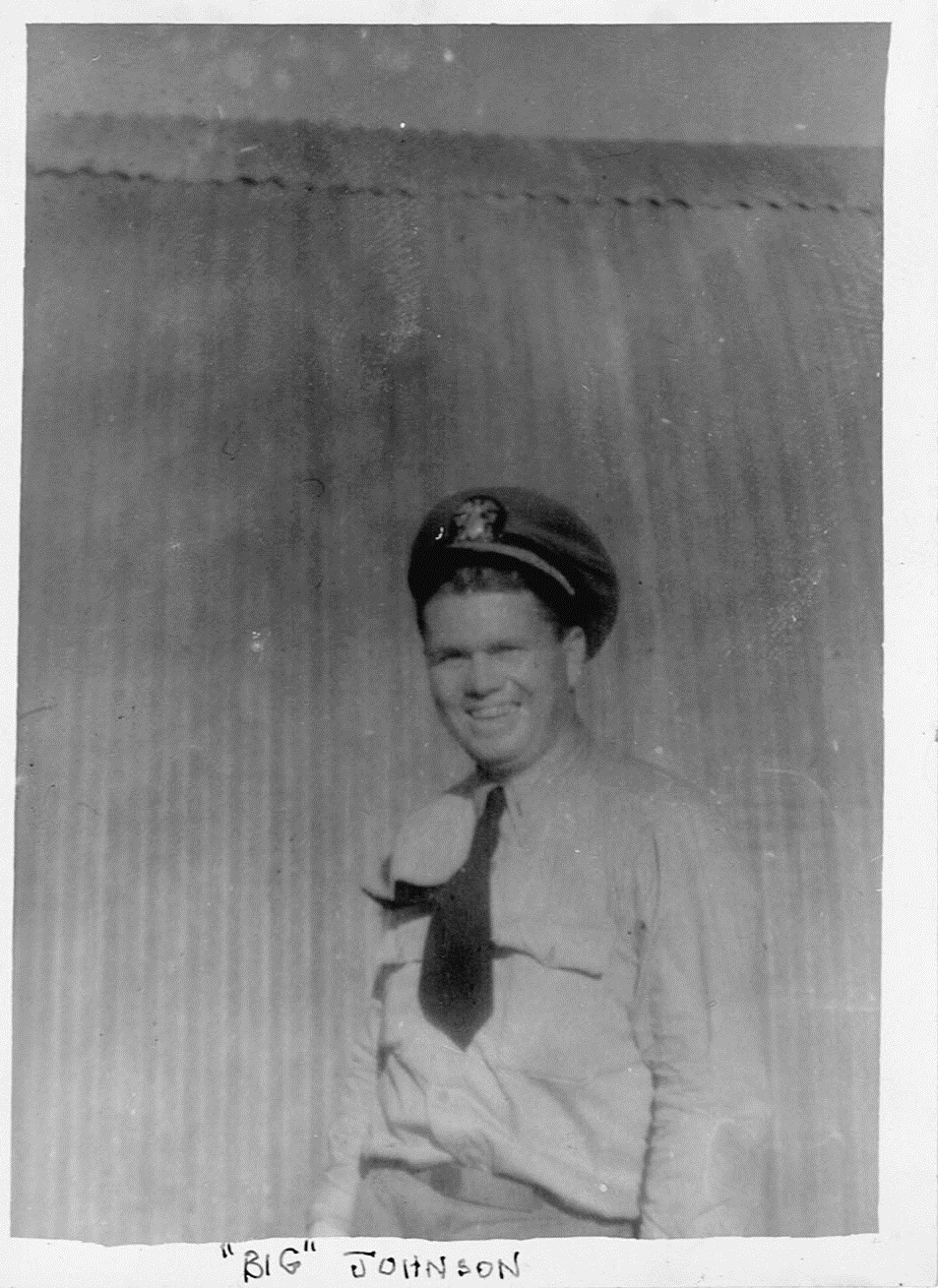 Above: Lt. (jg) Carl A. "Big" Johnson: Fellow officer on the Honolulu. He and Dad partied
together quite a bit while on liberty passes during the war.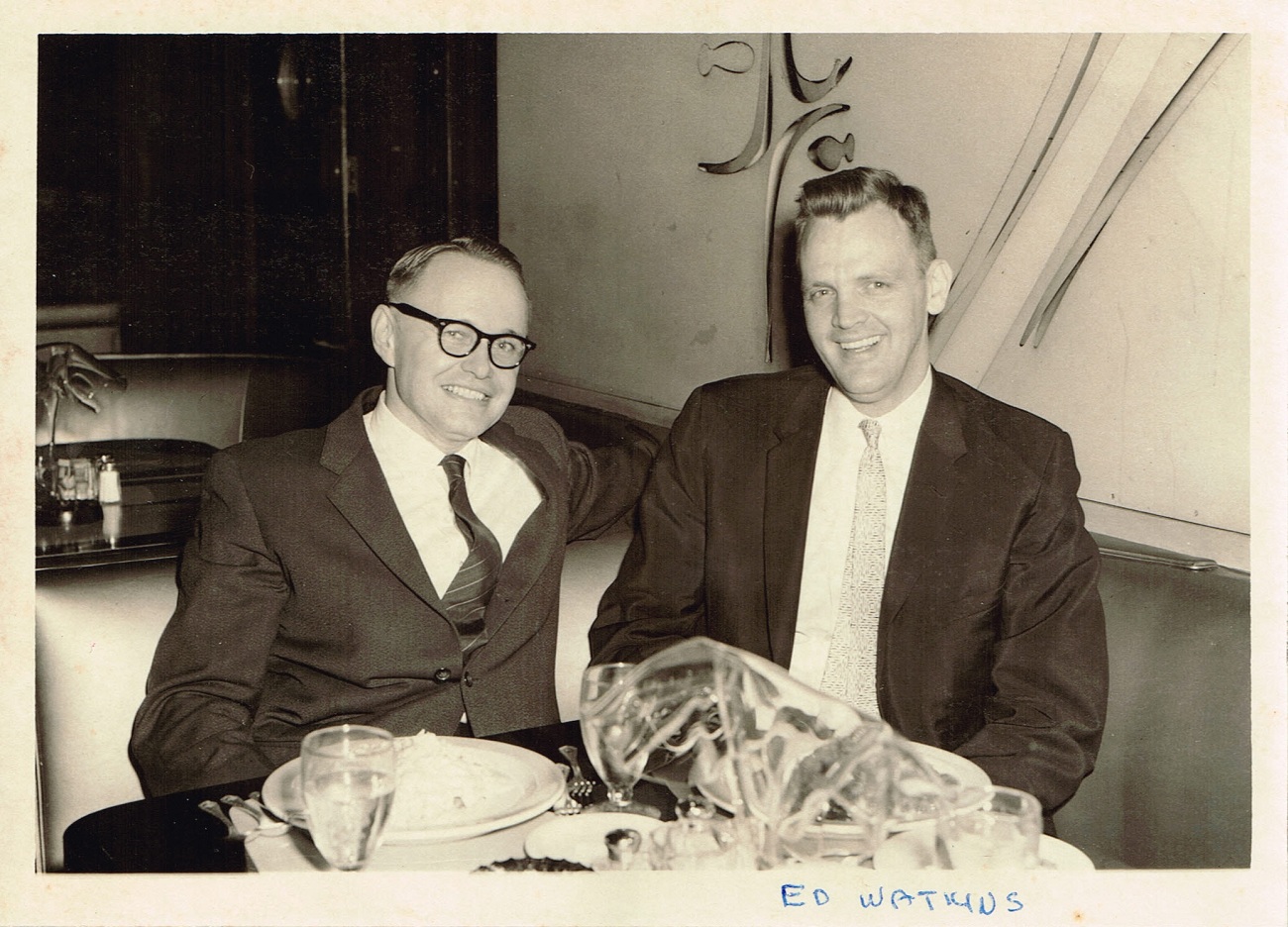 Above (L-R): Dad with Edwin H. Watkins. Taken after the war, probably in the 1950's.
They served together on the Los Angeles. A Nov. 1, 1945 roster shows Watkins as being
an Ensign with collateral duty of "Athletic Officer". Like Dad, he probably attained a
higher rank than ensign by end of the conflict.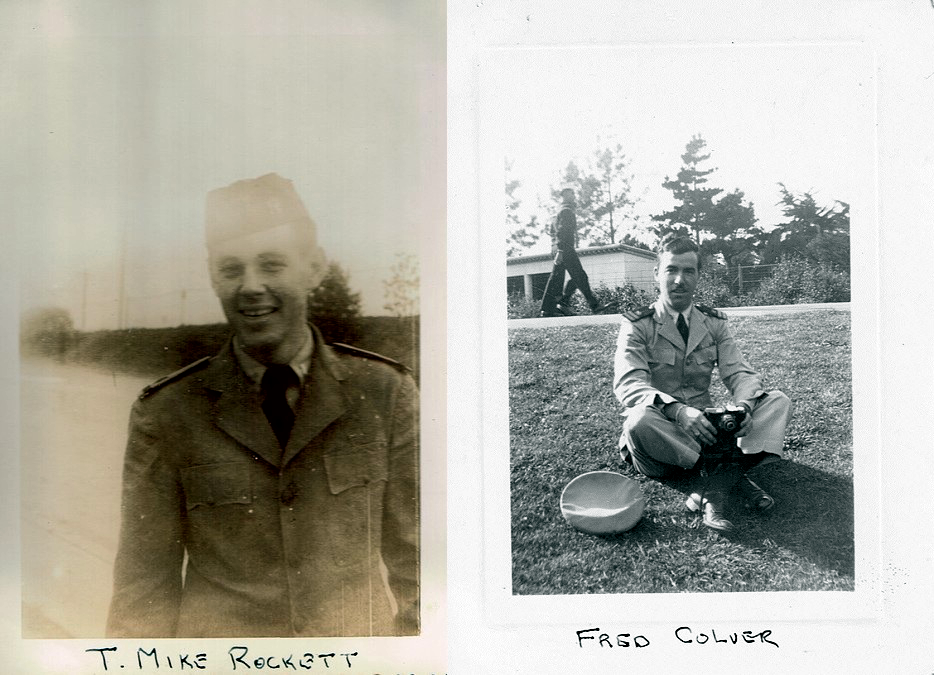 Above (L-R): T. Mike Rockett, Fred Culver. Don't know any more about Rockett, but
Lt. Clapper refers to Culver in a 1945 letter to Dad. I could not find either Rockett
or Culver in the Honolulu rosters, but still searching.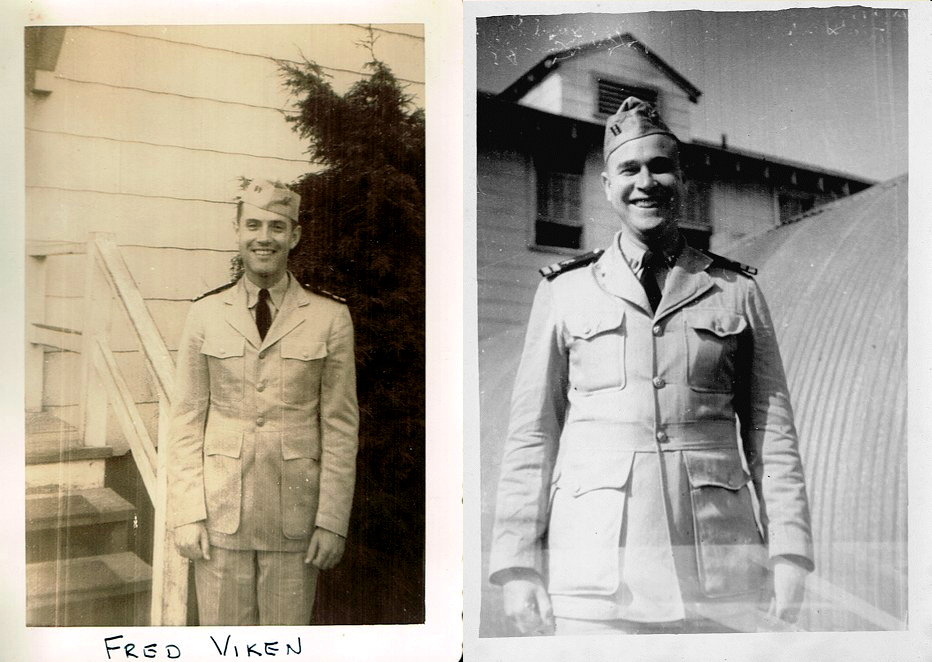 Above (L-R): Fred Viken and Duesberry. Viken is mentioned in a 1945 letter when Dad and he
were roommates at the US Navy Training School in Newport. Probably same story with
Duesberry: training in Newport is what the 3 have in common.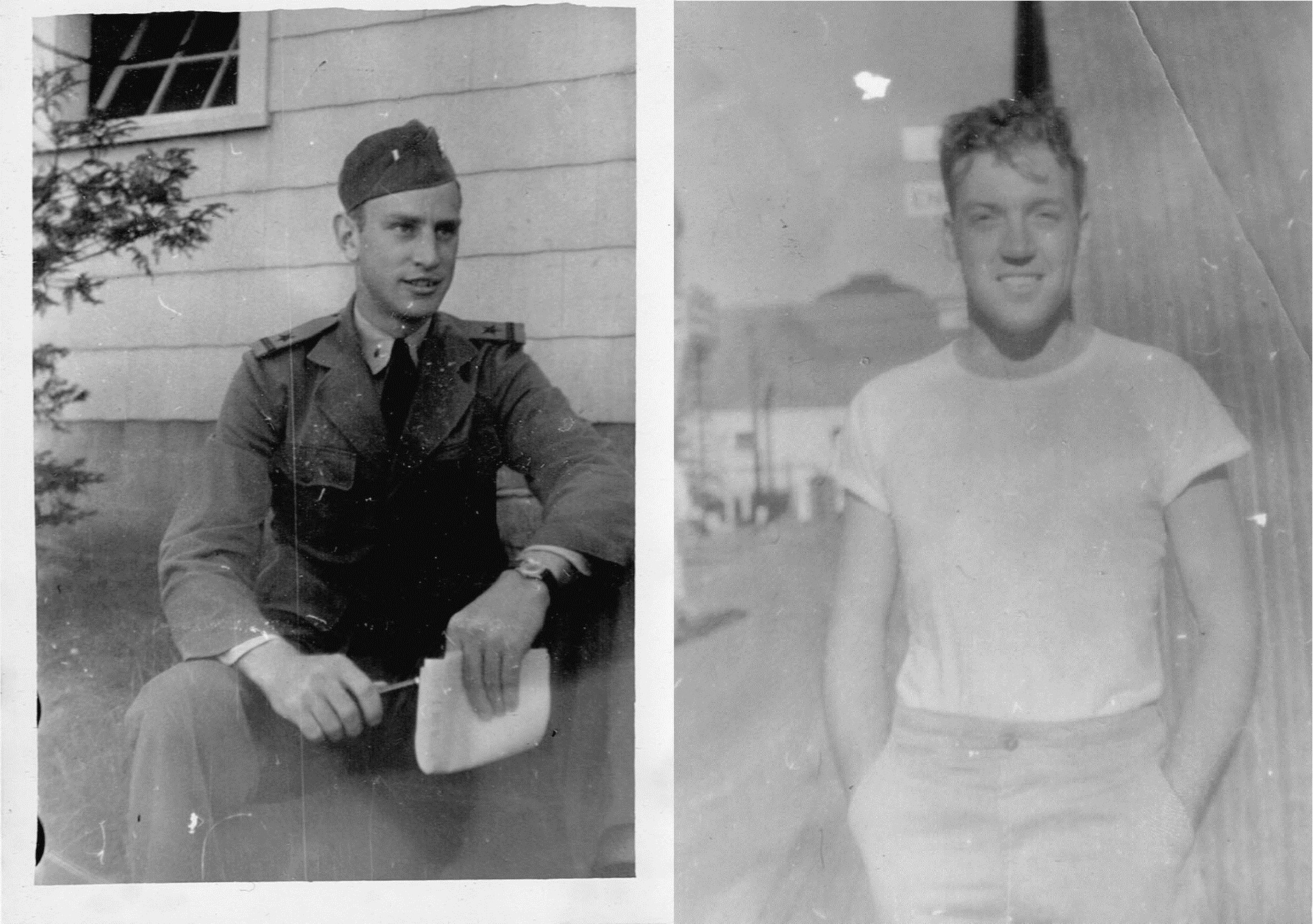 Above L-R: Ensigns R.J. Schukenbroch and Alvin Meints. Schukenbroch was a fellow officer aboard
the USS Los Angeles (that info came from a Nov. 1945 roster of officers in one of the scrapbooks).
Meints was with Dad on the Honolulu (located him in a Dec. 1943 roster of officers).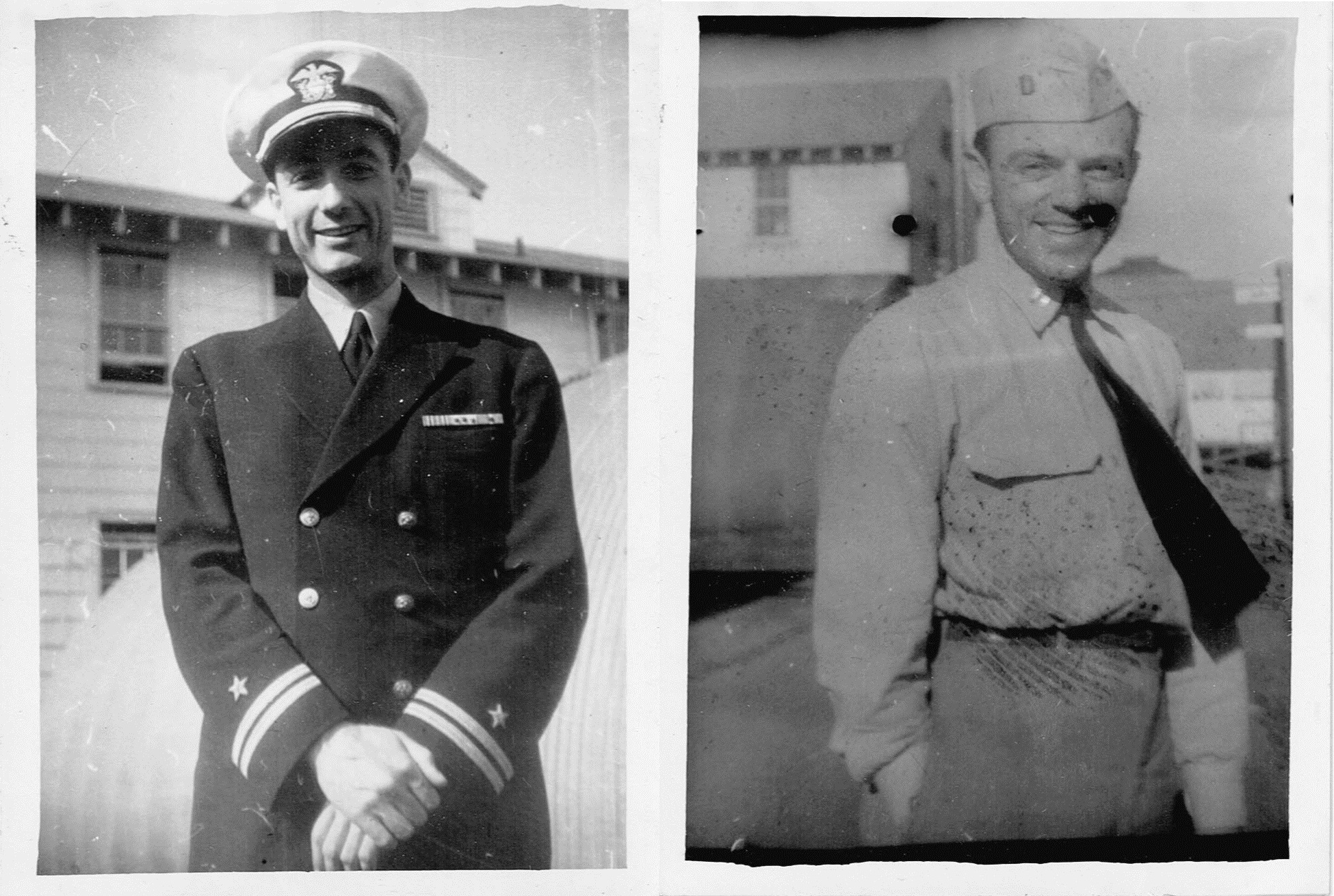 Above L-R: Lieut. Shane Lloyd-Butler, Chet Brett. Lloyd-Butler was fellow officer of Dad's rank
on the Los Angeles. Brett was likely a crewmember of same.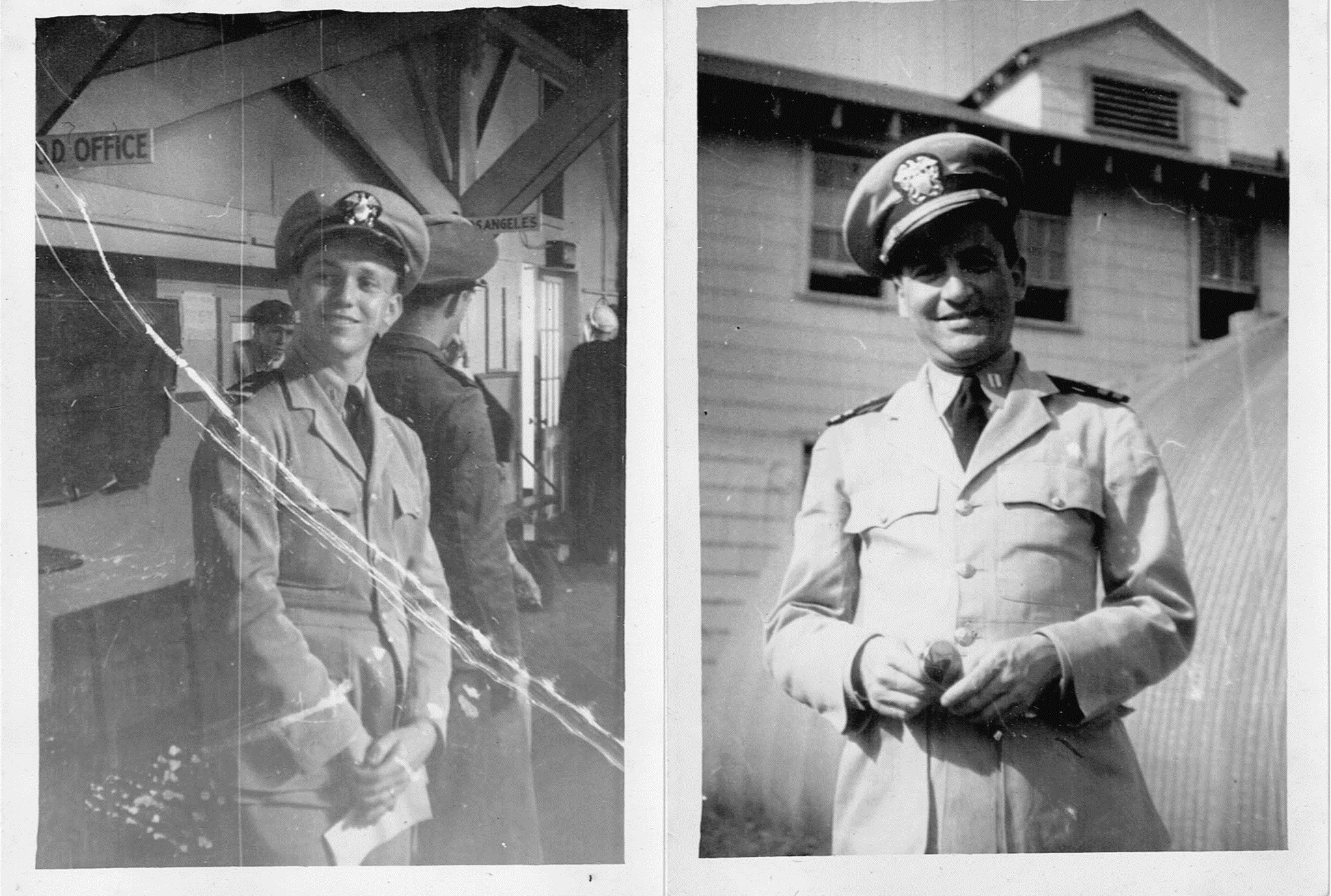 Above Left: Ensign William Stuempfig, fellow officer on the Los Angeles. Right: this is M.H. Brod. He's not
on either the Honolulu or Los Angeles roster of officers, so still something of a mystery.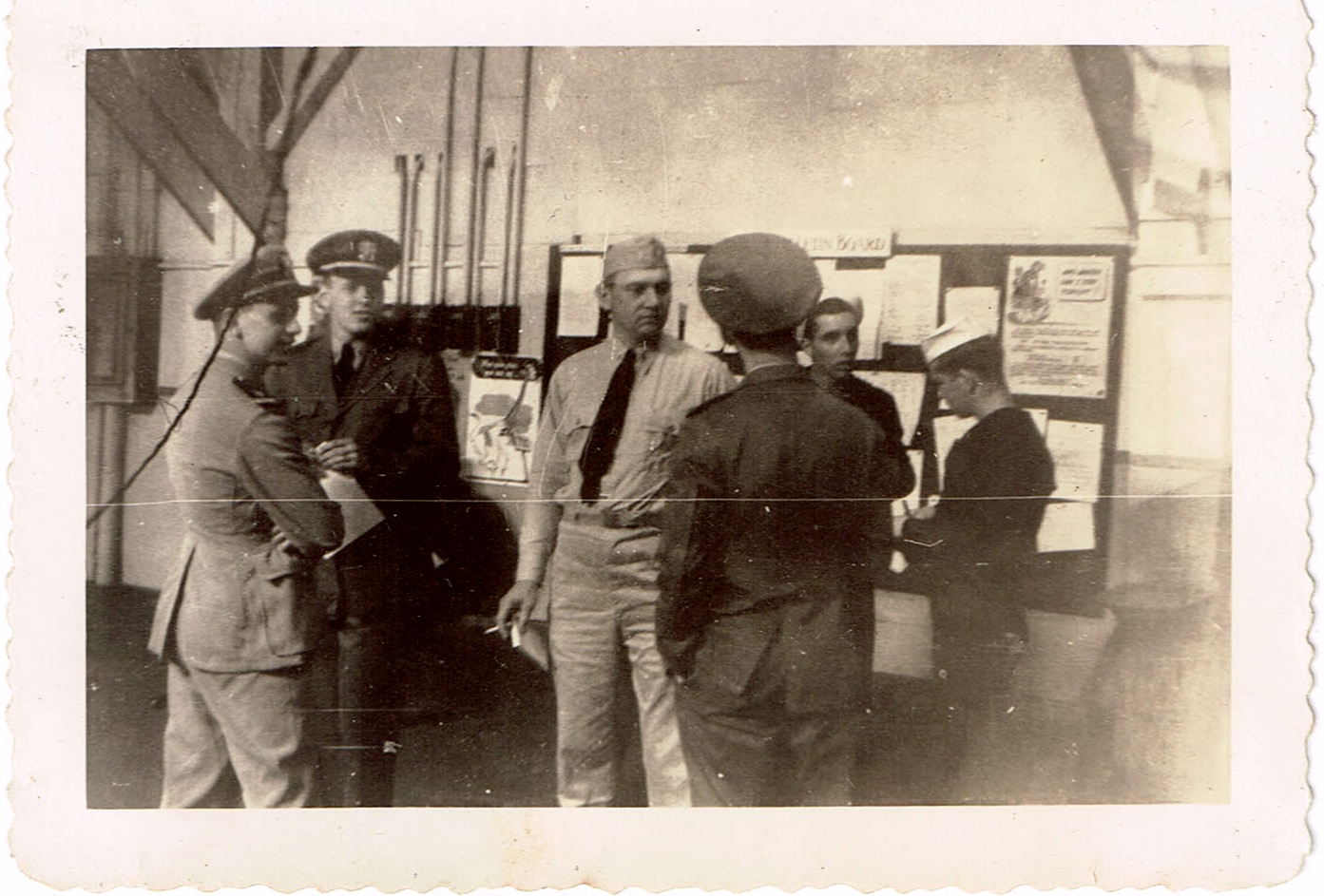 Above: That's Stuempfig again on left, so these are USS Los Angeles crew members.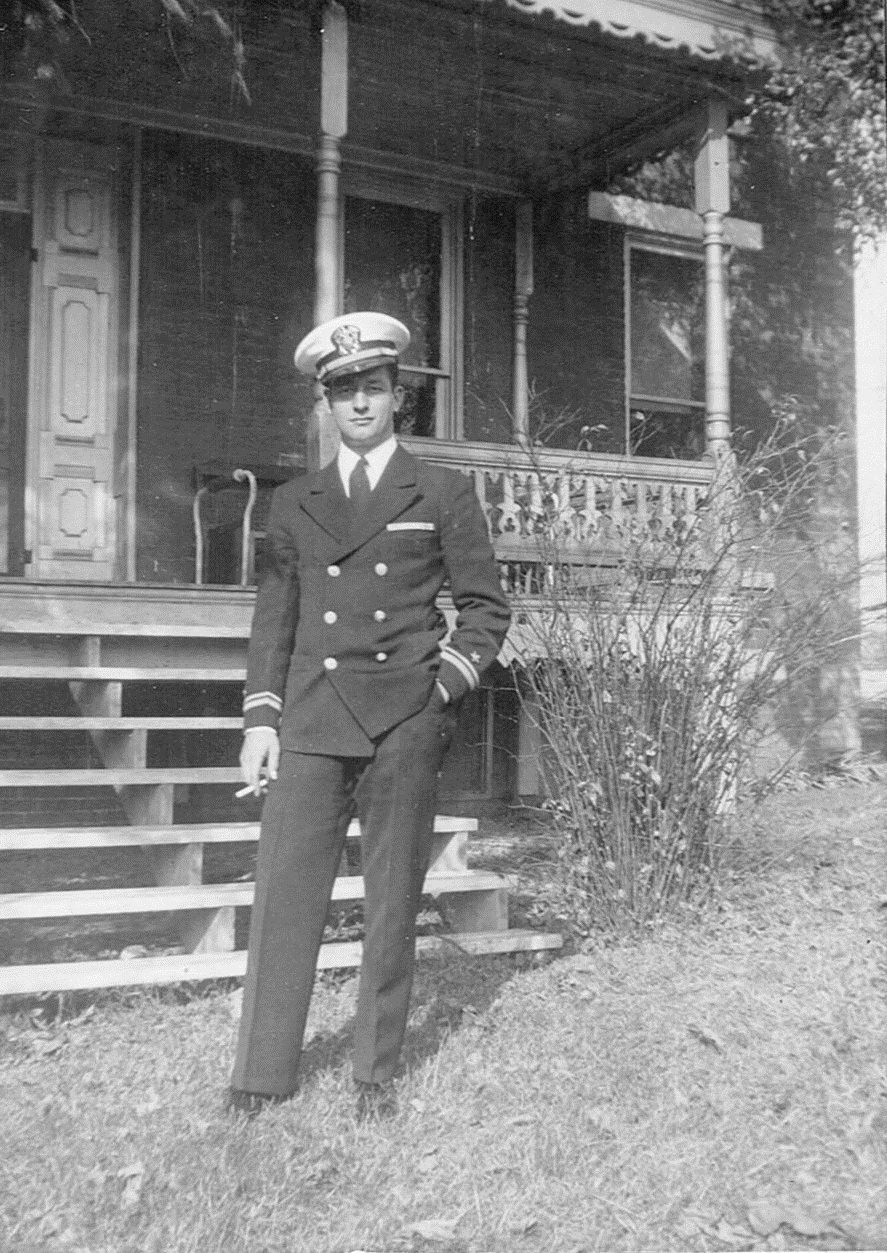 Above: No ID on this officer, but he looks fairly pleased with himself.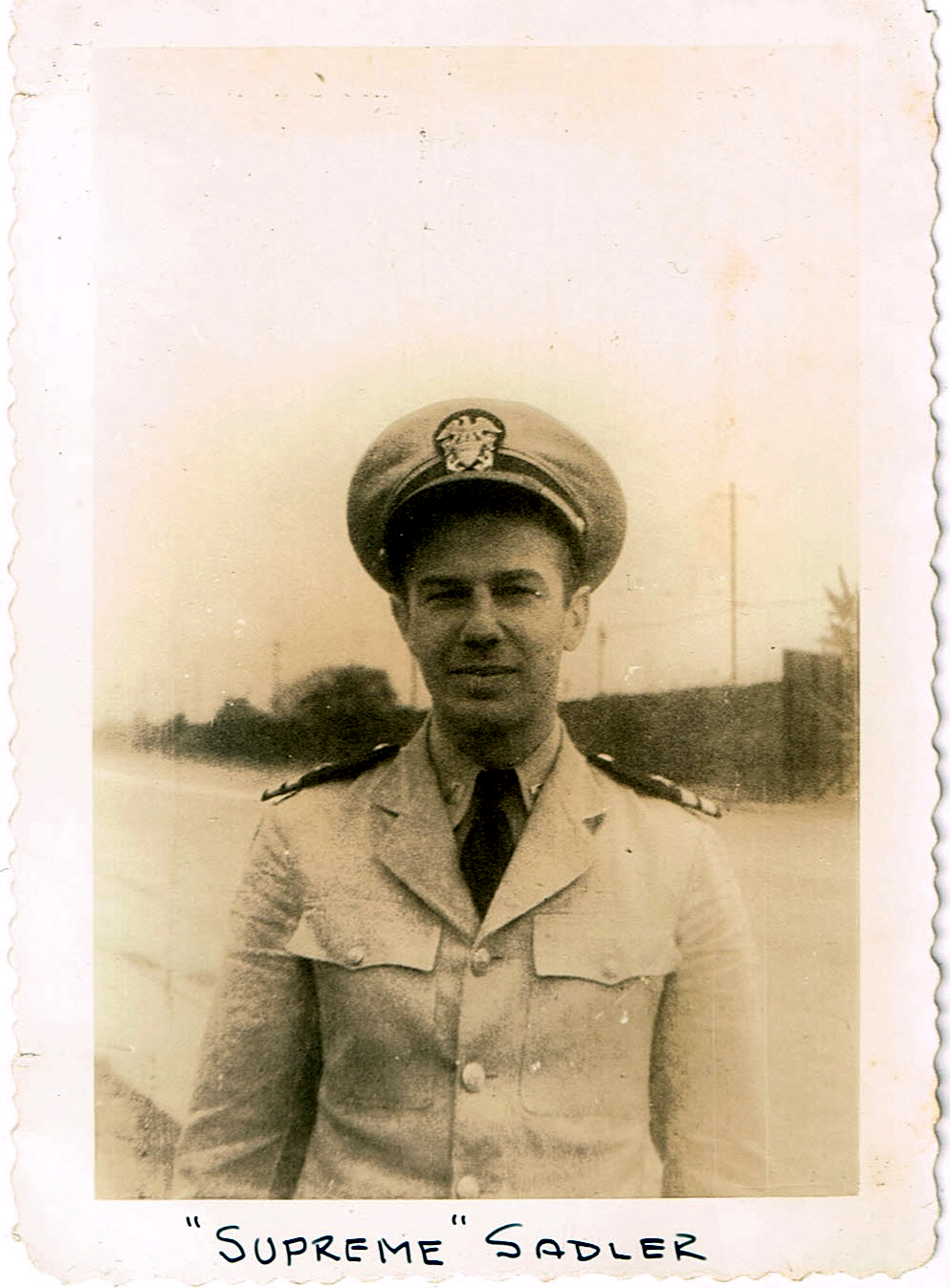 Above: Don't know which ship "Supreme" was assigned to;
he's not in the CL-48 or CA-135 roster of officers.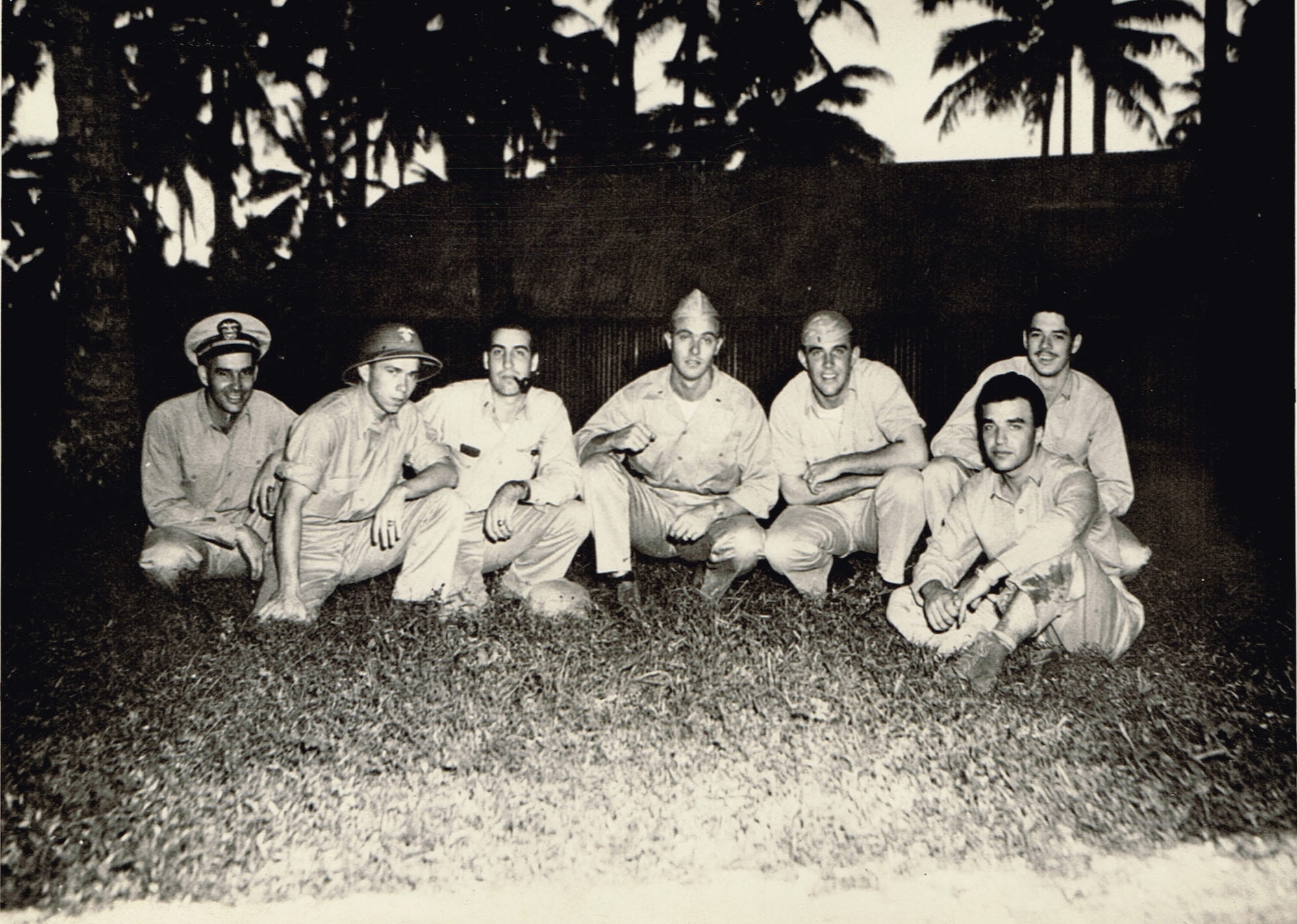 Above (L-R): Haigler, "J.Q.", DeJohn, Pete, Bevo, Oni, Hirsch (front).
[Note: Haigler was among the 65 officers & crew of The Blue Goose killed
in the Battle of Leyte Gulf on Oct. 20, 1944 during an attack by a
Nakajima B5N torpedo bomber, also known as a "Kate".]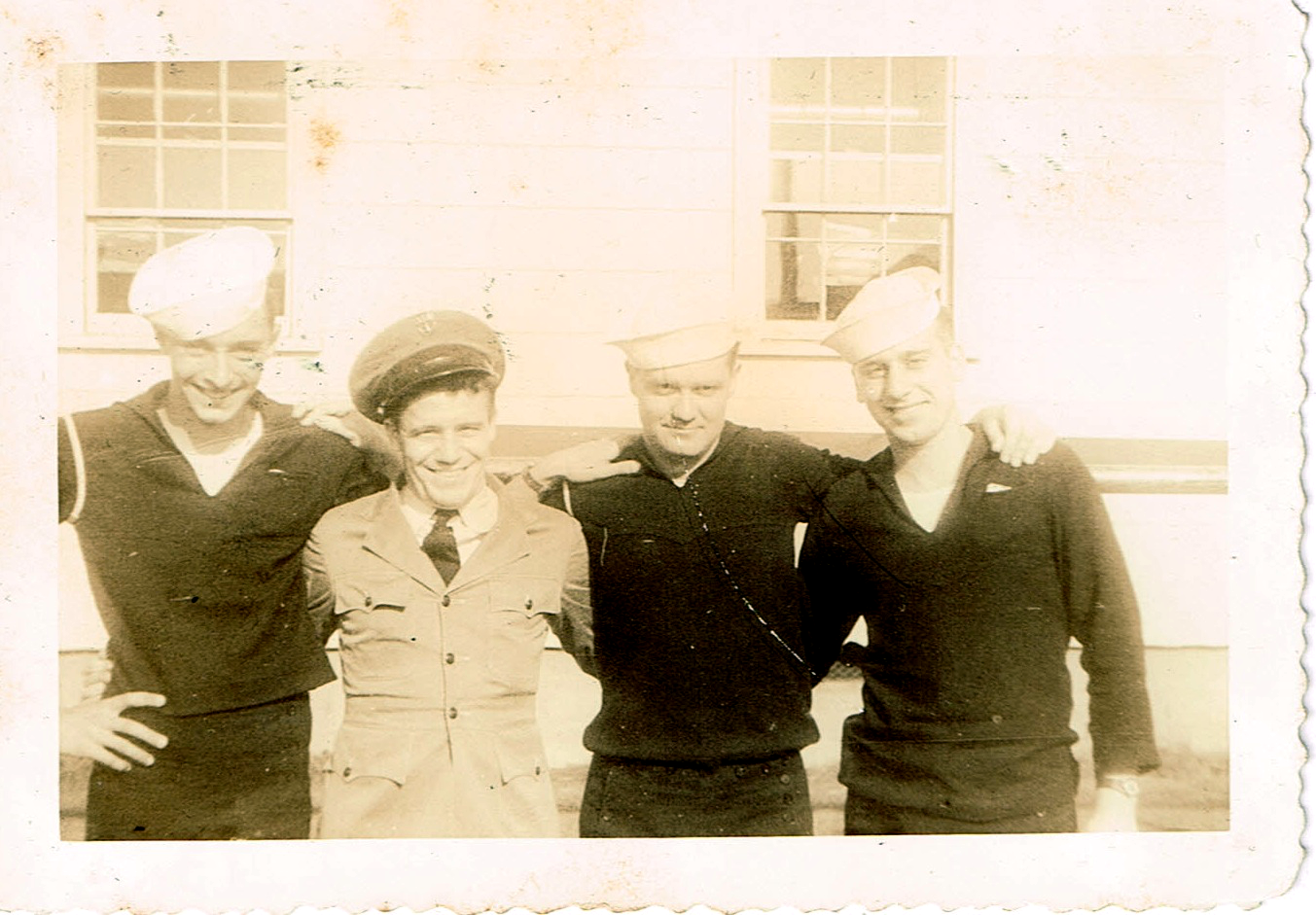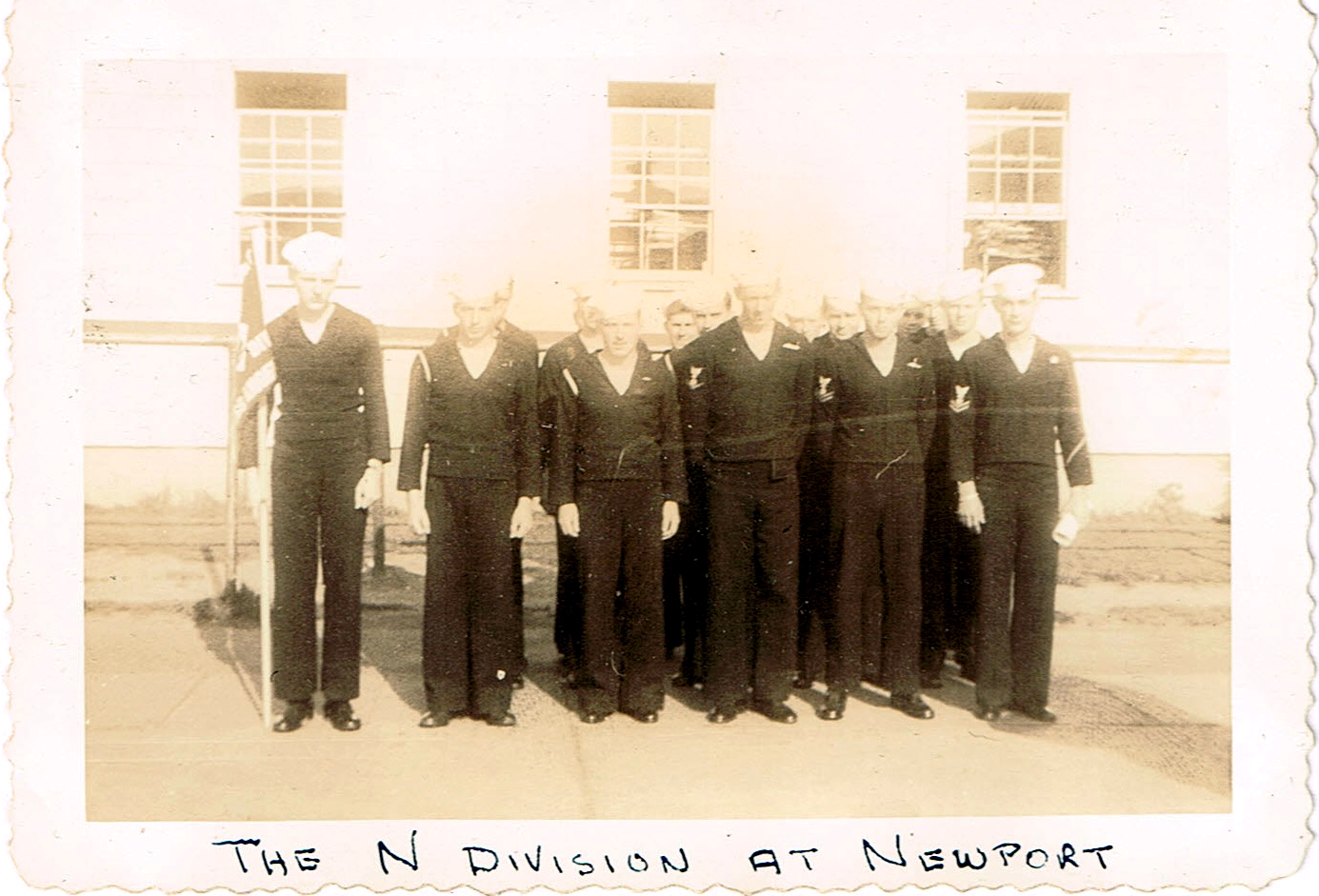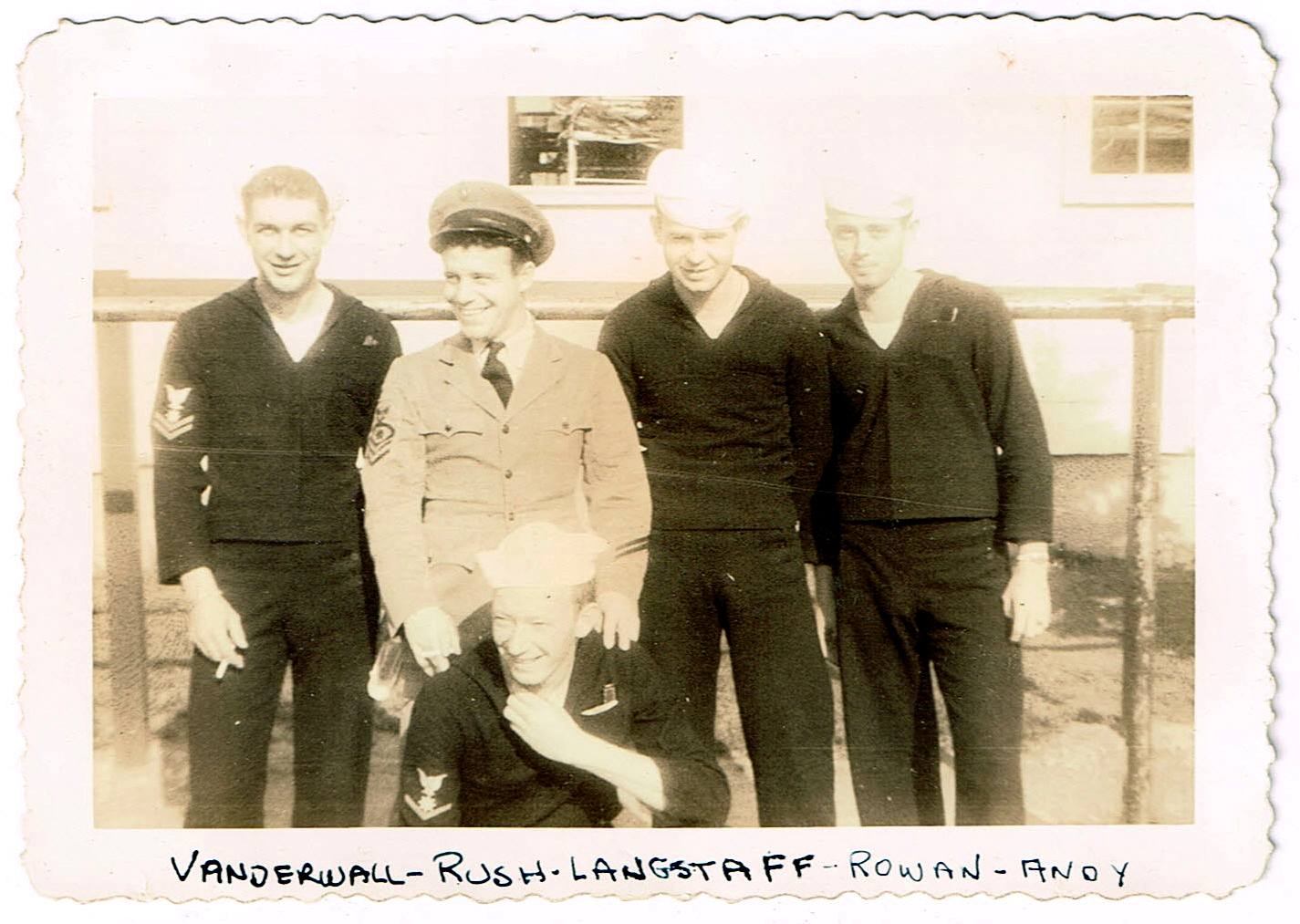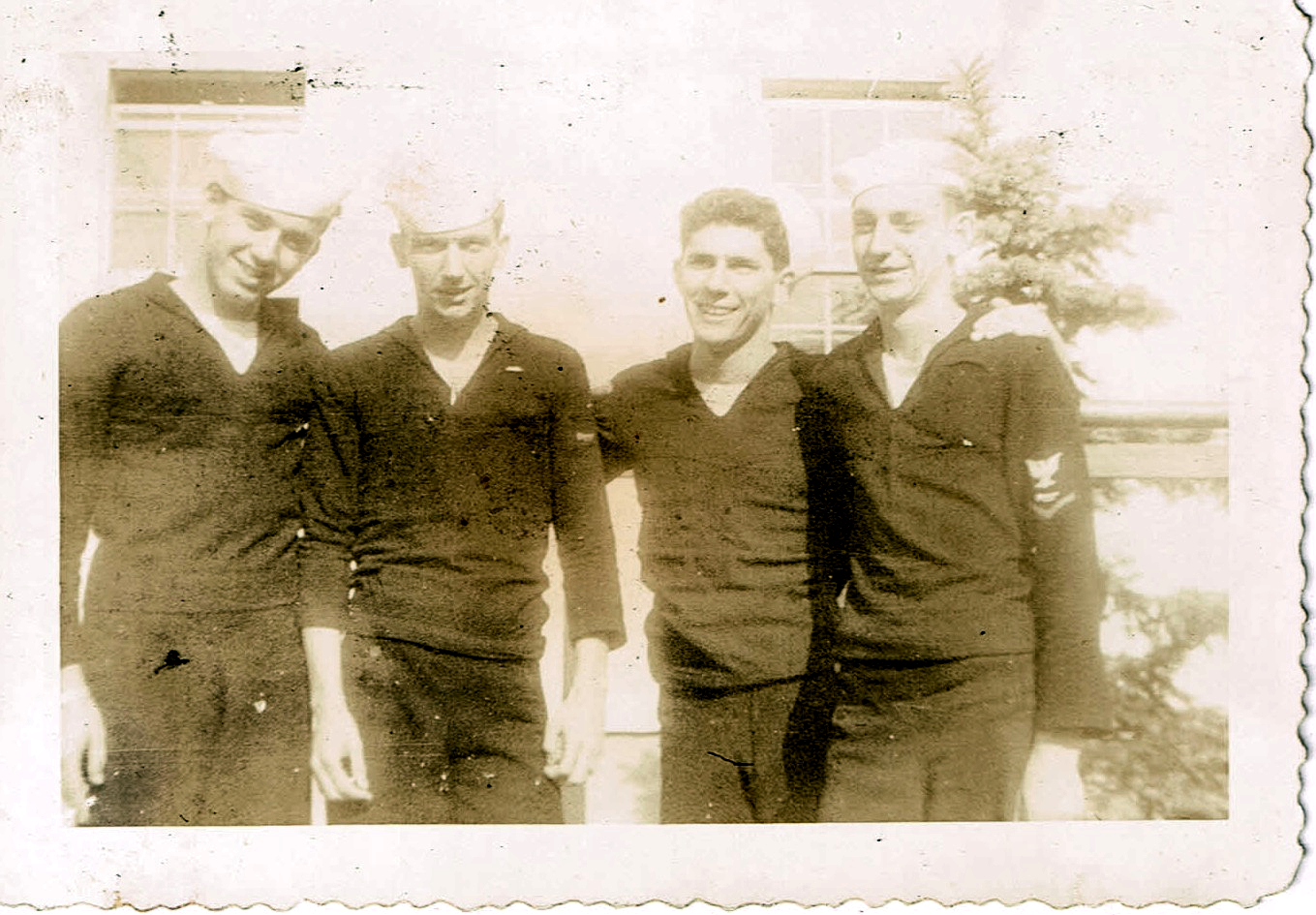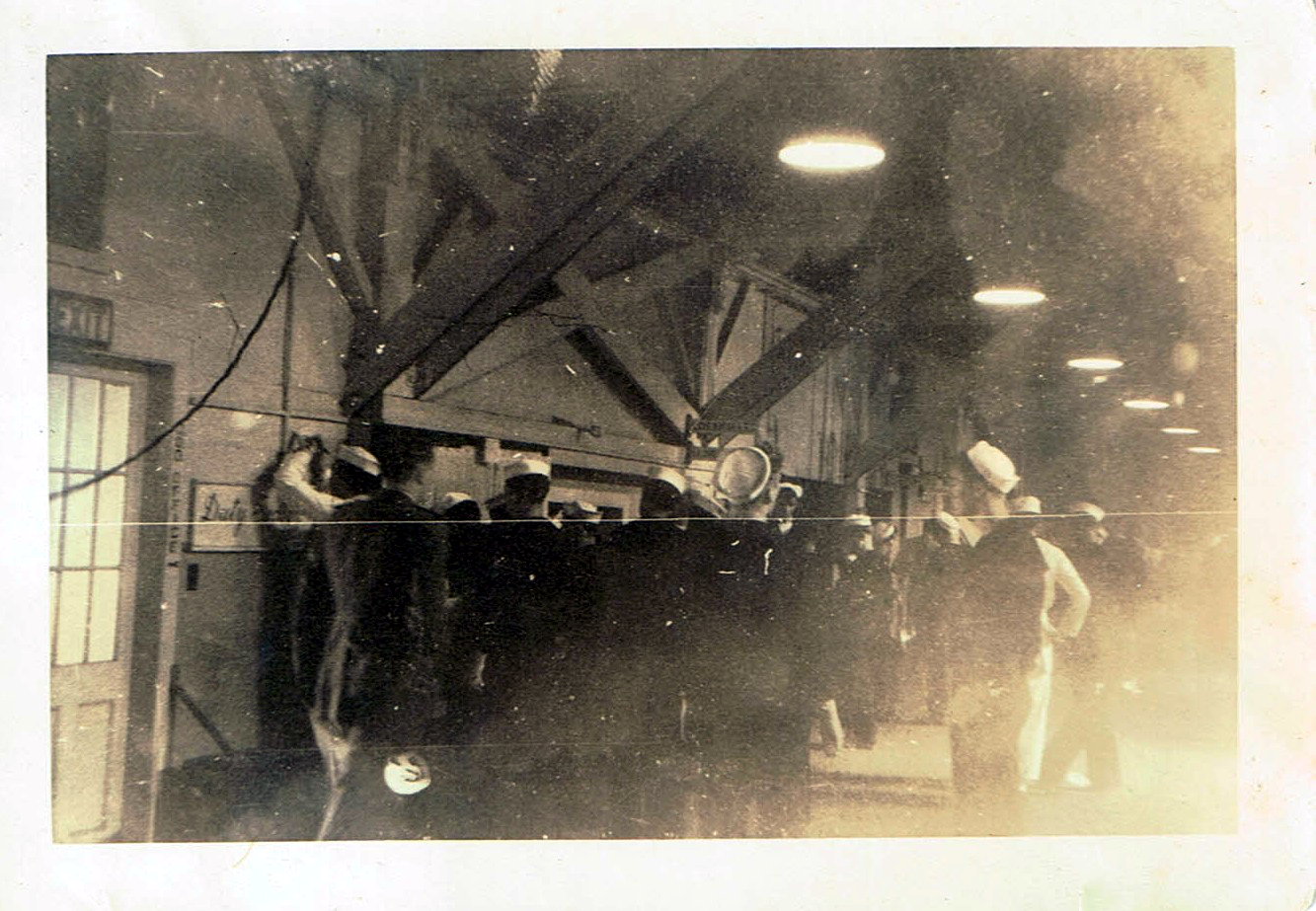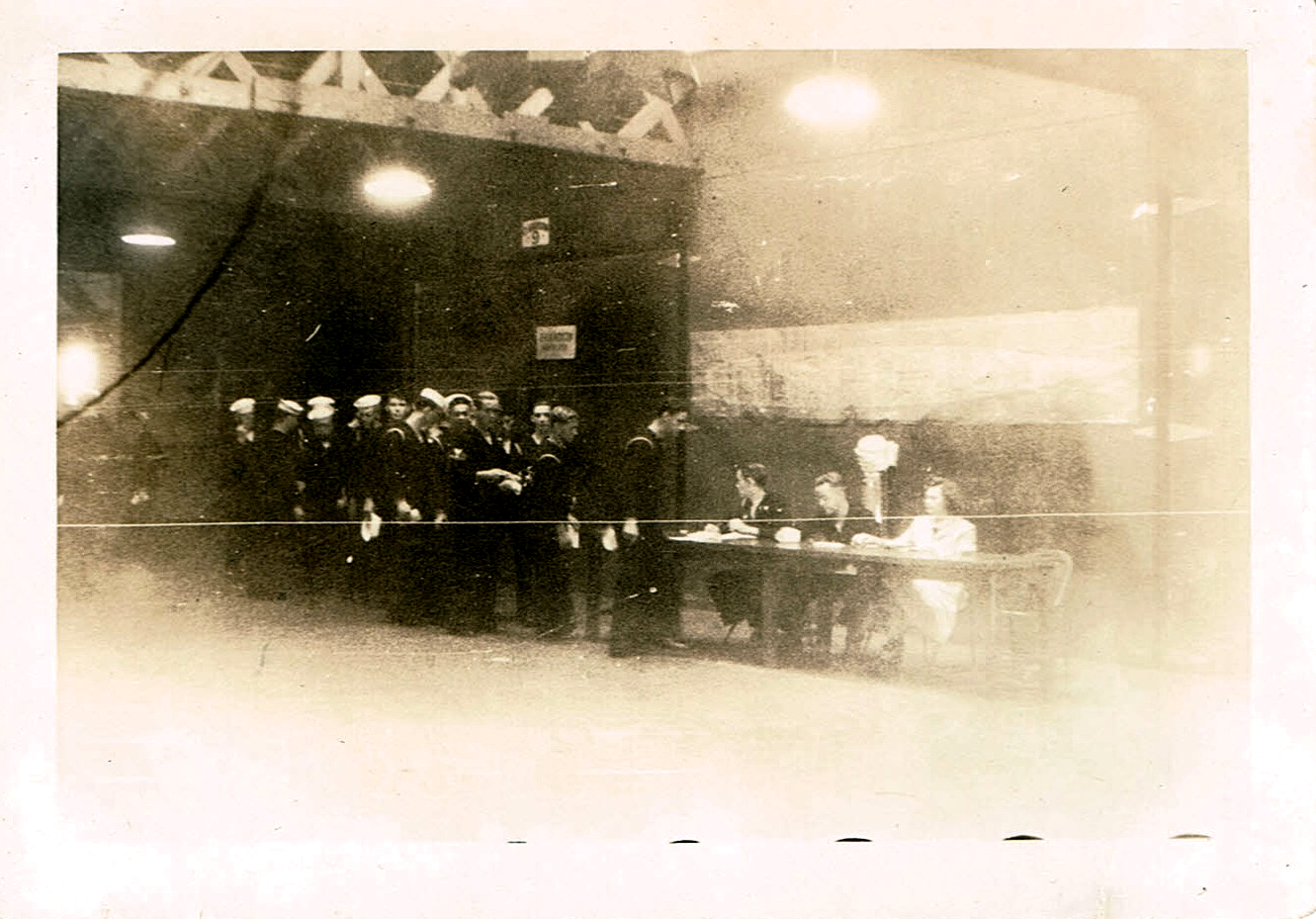 Above: No identities on the above 8 photos except as pencilled in the margins but
they're of Honolulu's "N" Division and taken in Newport. "N" stands
for Navigation. One of Dad's duties was Assistant Navigator, so the
division over which he had responsibility was manned with personnel
to help carry out that vital role in wartime.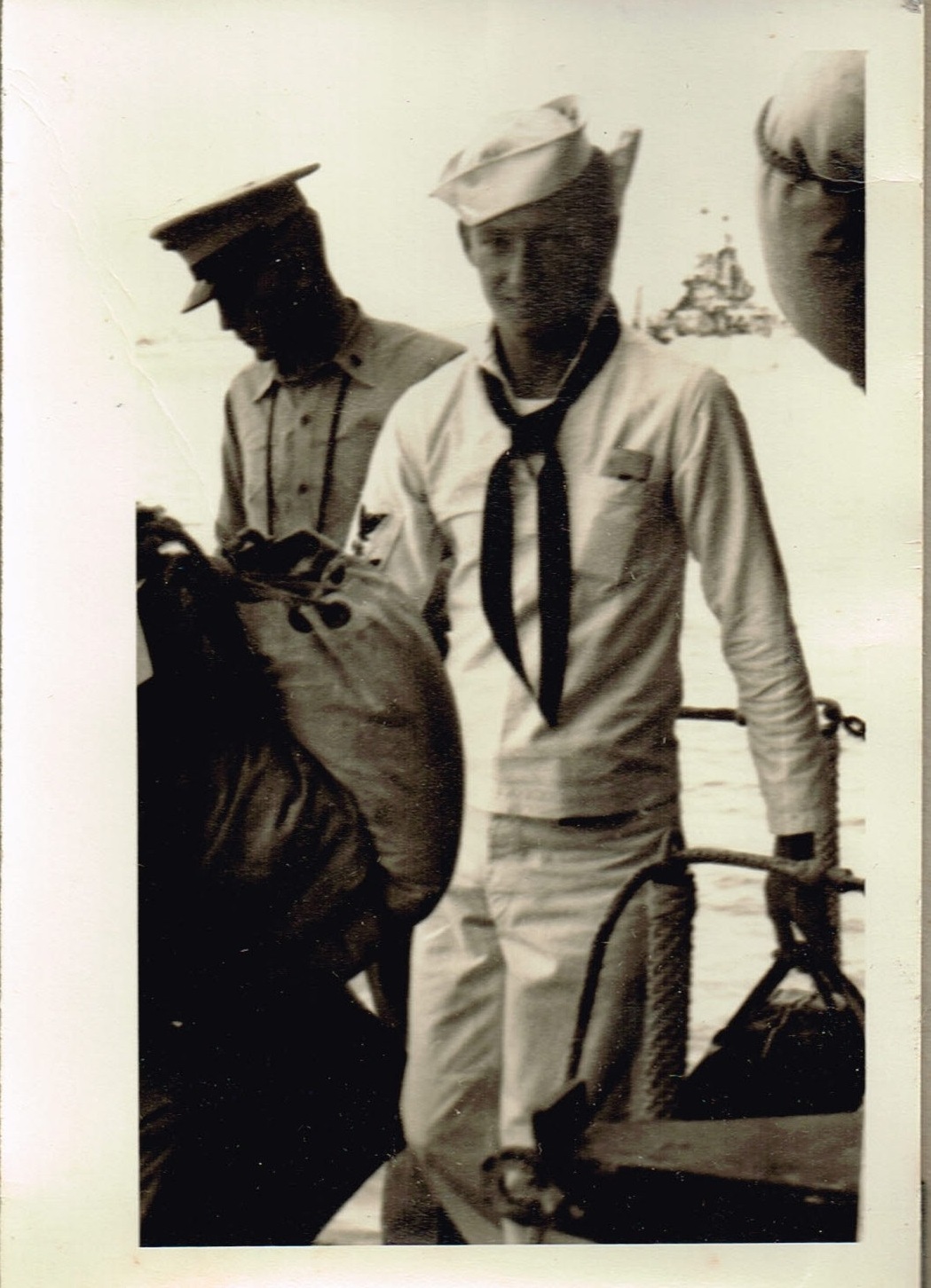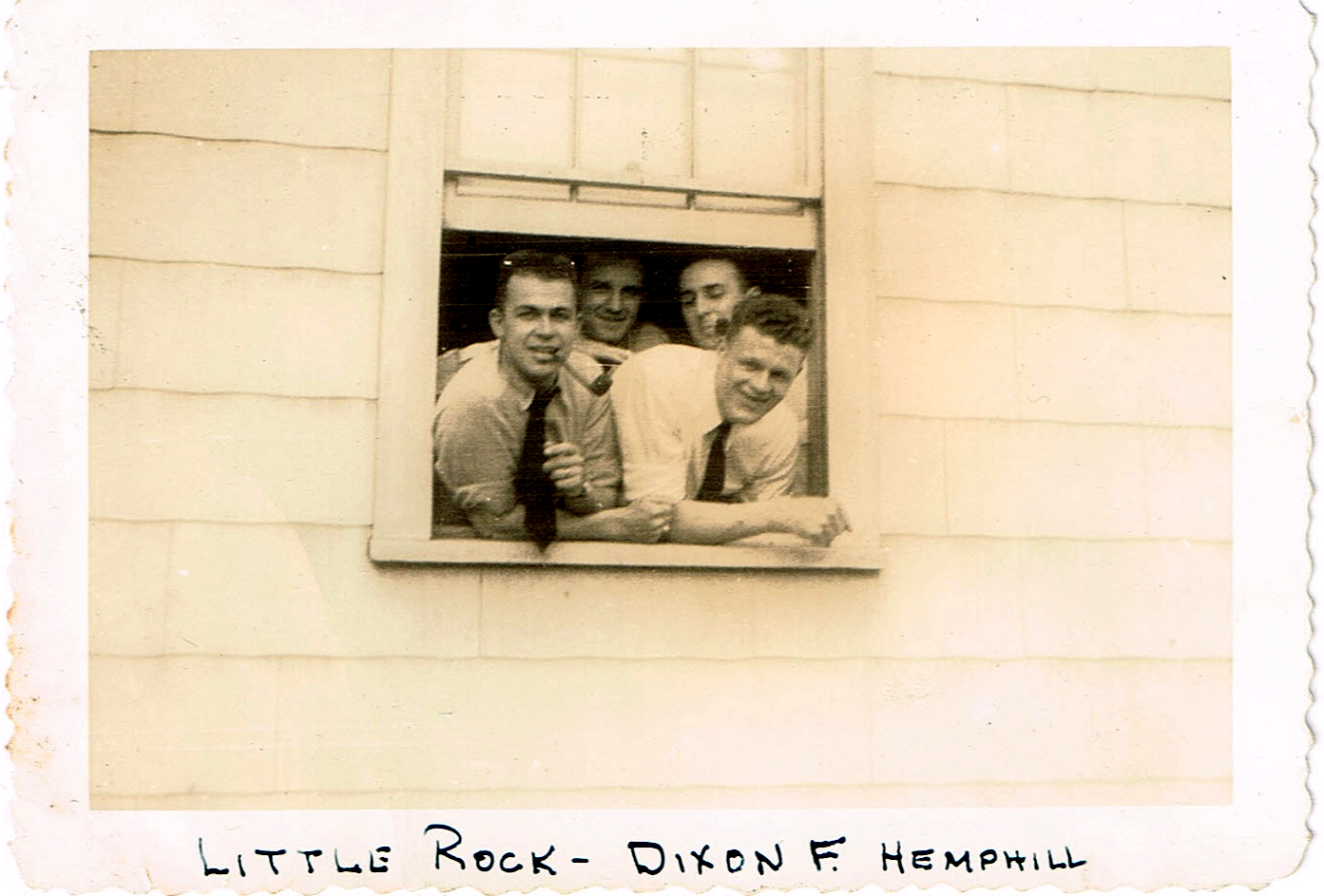 Above: Little Rock, as in Arkansas? If I find out more about "Dixon F. Hemphill" I'll update.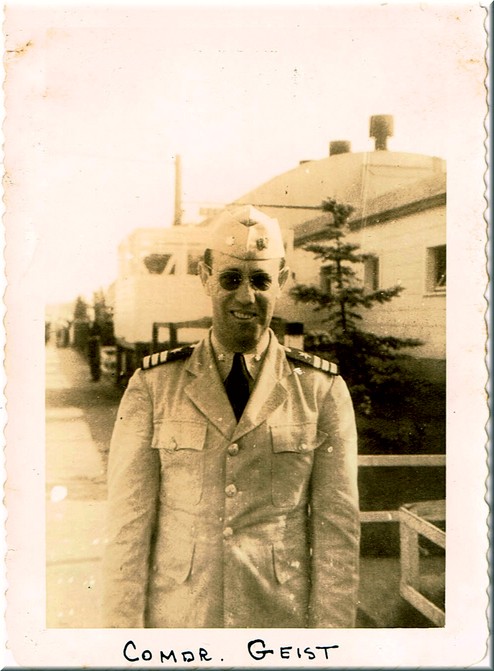 Above: Comdr. John Geist of the USS Los Angeles.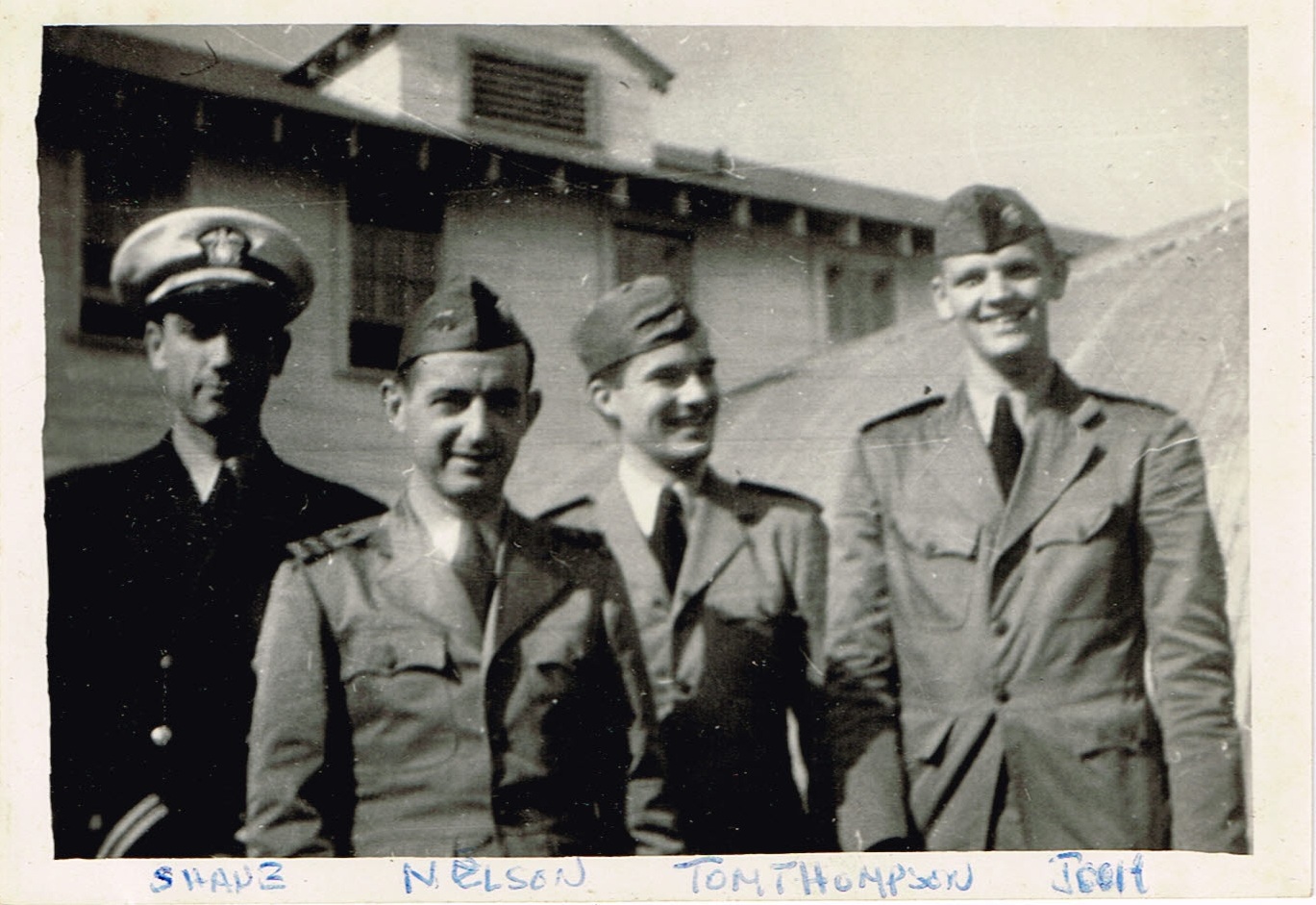 Above L-R: Lieut. Shane Lloyd-Butler, Nelson, Ensign Thomas Thomson and ?? (last name begins with a "J").
Lloyd-Butler and Thomson were Los Angeles officers. Nelson and the mystery man on far right
likely Los Angeles crewmembers too.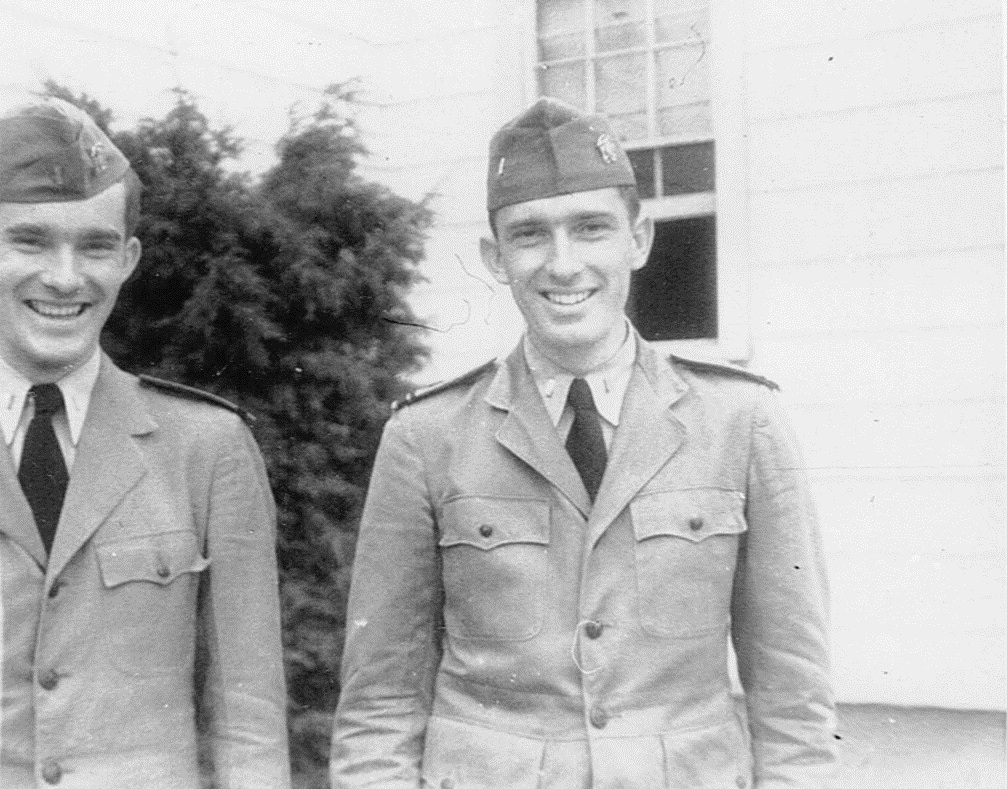 Above: No ID on these two fellows, but they don't seem too upset with their latest orders.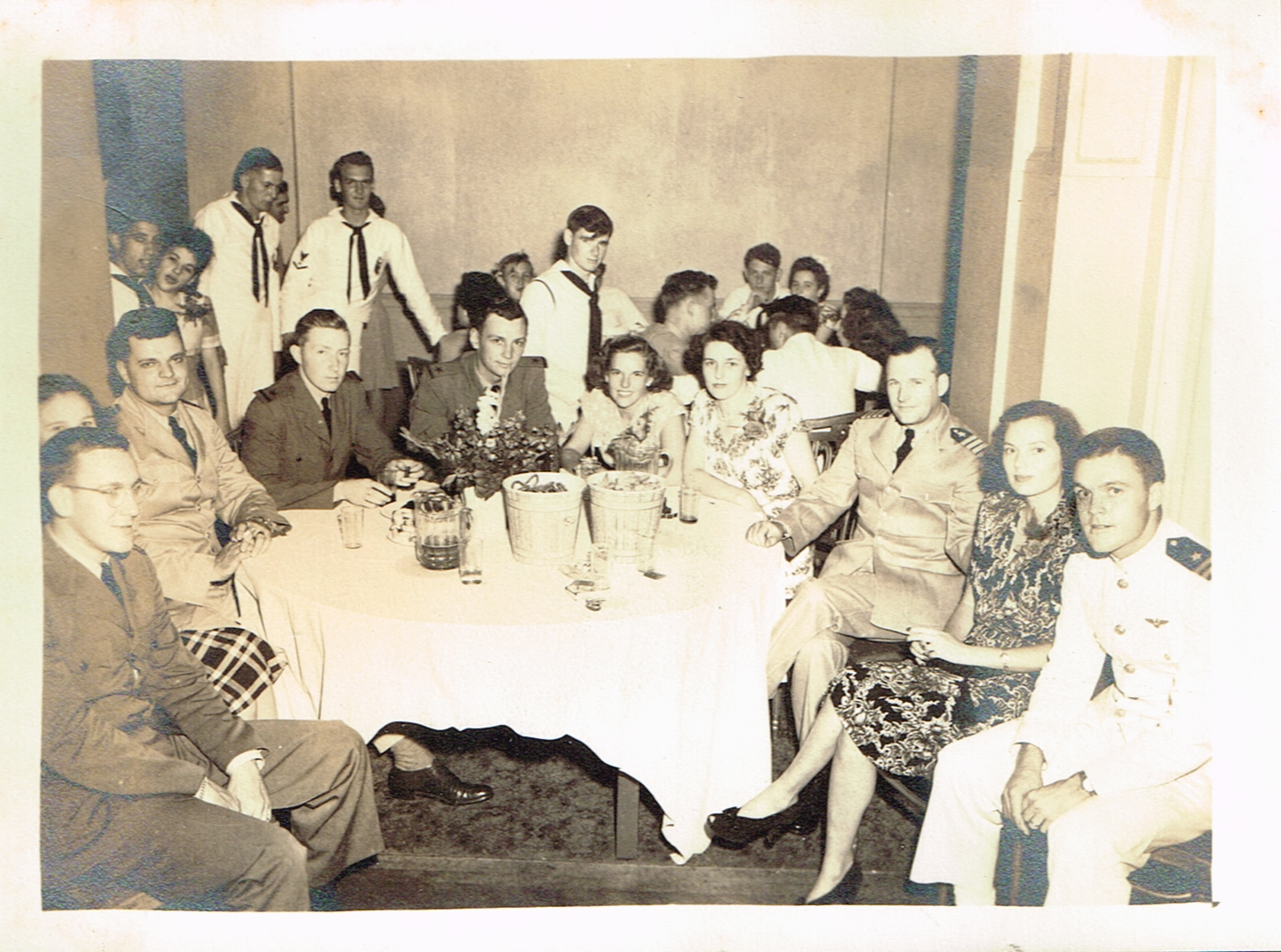 Above: This was in a batch of photos taken during commissioning of the
USS Los Angeles, so I assume this is from the festivities surrounding that occasion.